Sickening footage has emerged online of a woman violently assaulting her dog while walking down a street in South Yorkshire.
In the clip, which was uploaded to Facebook, the woman can be seen dragging the dog down the road, holding the animal's lead in one hand and a carrier bag in the other.
The woman then abruptly drops the shopping bag and turns towards the cowering pet.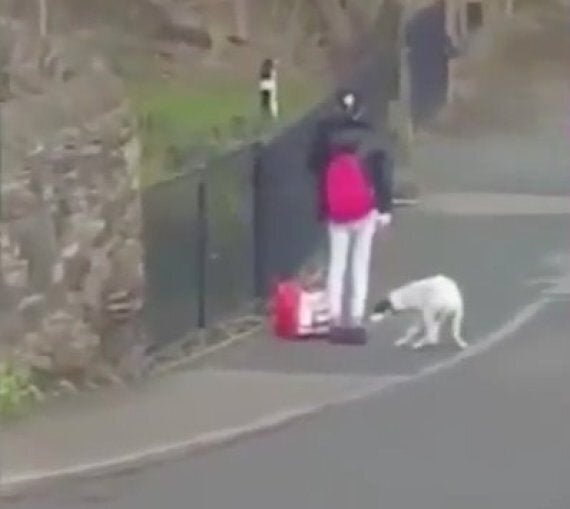 The woman pulls the dog down the street
After the women corrects herself, the dog, who is visibly frightened throughout the recording, continues to be pulled down the street.
The woman is then caught on camera violently kicking the animal, before dragging it down the road and hitting it.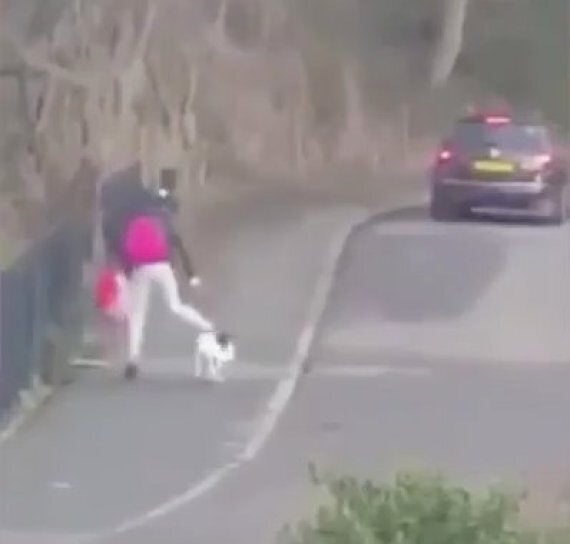 The dog is violently kicked
The recording ends with the dog lying down very still on the pavement.
It is believed that the footage was recorded in Penistone, in Barnsley.
The RSPCA said it is investigating the incident and is asking people with any information to come forward.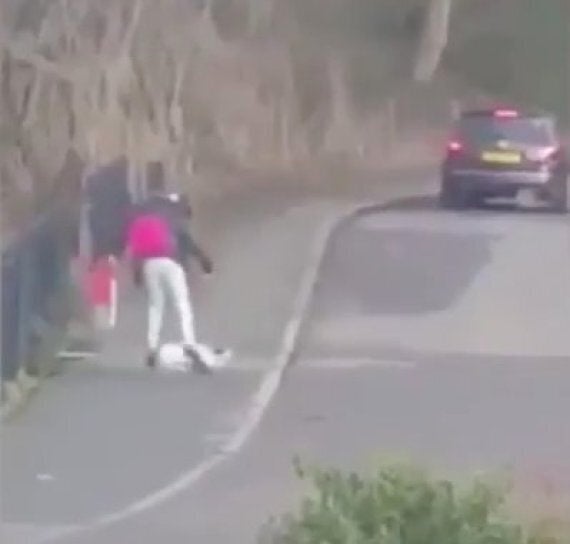 The animal was kicked to the ground
An RSPCA spokesperson said: "We are shocked and appalled by this footage and are keen for anyone with information to contact us by calling our appeal line on 0300 123 8018.
"We were contacted about this incident on 5 February and an inspector conducted initial enquiries immediately to track down the woman captured in the video.
"Investigations are ongoing at this time and, therefore, we can't give any further information."