A man has been charged with attempted murder and attempted child destruction following the stabbing of a pregnant woman in Sutton Coldfield, West Midlands Police said today.
Babur Karamat Raja, 41, from Sutton Coldfield, has also been charged with assault and possession of a knife in a public place in connection with the incident in the town on Friday.
Family of the 40-year-old woman praised the "fearlessness" of members of the public who helped as she was stabbed in the busy town centre by a 41-year-old man who was known to her.
She was said to have screamed "not the baby" as the incident unfolded about 3.15pm.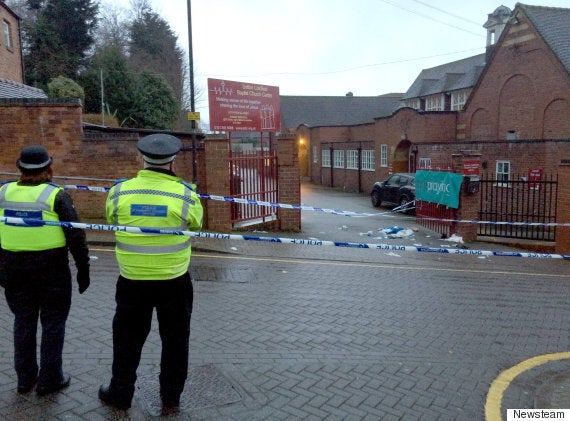 Police officers at the scene of the stabbing at Sutton Coldfield
She went on to have her baby and the little girl is doing well, although her mother remains in a critical but stable condition.
Passers-by are reported to have helped her and her unborn child when she was attacked and her family said that the interventions "saved both their lives".
People in the street flagged down officers in Trinity Hill, and police said several members of the public attempted to intervene, two of whom were treated for minor injuries.
The victim was airlifted from the scene by air ambulance at around 4pm and her unborn child was later delivered safely.
Raja will appear at Birmingham Magistrates' Court on Monday, West Midlands Police said.
The victim's family said: "We'd all like to express our heartfelt thanks to everybody who helped her on Friday afternoon. Your fearlessness and selfless actions saved both their lives and we are overwhelmingly grateful to you all.
"We have no further comment to make and we'd ask you to respect our privacy at this difficult time."
West Midland Police continue to appeal for witnesses with any information to contact Detective Inspector Ian Ingram on 101.