Chris Evans has landed himself in hot water with his BBC bosses for promoting 'TFI Friday' on his Radio 2 breakfast show.
The new 'Top Gear' host has been warned about plugging the madcap Channel 4 show, after he was found to be in breach of editorial guidelines relating to the promotion of commercial products.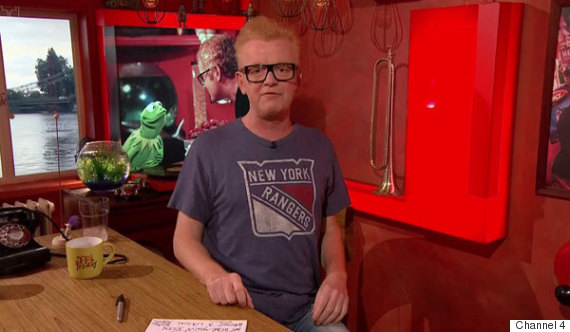 Chris Evans on 'TFI Friday'
The corporation looked into the matter after a listener issued a complaint, which was referred to the BBC's Editorial Complaints Unit.
The Independent reported that Chris was called into a meeting with BBC radio bosses and given a verbal warning about his references to 'TFI Friday'.
"As the producers of 'TFI Friday' profit from the sale to Channel 4, it comes within the scope of the editorial guidelines dealing with references to commercial products, organisations and services," the ECU ruled.
"The references to 'TFI Friday' were largely promotional in character, and more numerous than was editorially justifiable."
A BBC spokesperson added to Digital Spy: "We note the findings."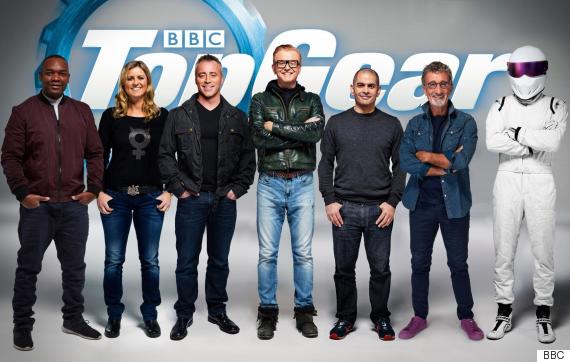 Chris is fronting the new series of 'Top Gear'
'TFI Friday' made a return to the screen last year in celebration of its 20th anniversary, following a 15-year break.
After a one-off special proved a hit with viewers, a 10-part series later followed with Chris at the helm.
It was recently reported he had quit his role as host to focus on the rebooted version of 'Top Gear', which launches in May, but sources later claimed that there were no plans for it to return.
"'TFI' was only ever envisaged as a one-off series," a source told The Guardian.
"There have been some preliminary conversations about the potential for it to return but timing difficulties on both sides mean that there are no plans for 'TFI' to come back."
Chris previously backed Nick Grimshaw to take over from him on 'TFI' if he were to ever step down.