The 40-year-old also wrote a public tribute to his wife Victoria Beckham, the "most amazing mummy", which he shared alongside a sweet black and white photo of their brood.
"And I love her for many reasons but the main one is because she gave me the most amazing children. Happy mama's day as the little ones would say."
The photo shows Brooklyn, 17, Romeo, 12, and Cruz, 10, and Harper, four, bending over in age order and looking down at a bed of flowers.
The couple's eldest son Brooklyn also paid tribute to his mum, uploading a photo of her wearing a baseball cap.
"Happy Mother's Day mum," he wrote. "You love, protect and inspire me every day - I love you so much X."
Victoria Beckham responded on social media by telling the world how "blessed" she was to have her family.
She posted a photo to Instagram of two bunches of white roses, a selection of chocolate and biscuits and some homemade cards.
"I love you mummy love Harper," one handwritten card read.
Another card, also from her daughter, says: "Mum, I love you to pieces. Love Harper."
As well as gushing over their partners and children, Victoria and David Beckham also paid tributes to their own mothers.
"Happy Mothers Day you inspire me every day and I love you so much," Victoria wrote alongside an old photo of her mother holding her as a baby.
David Beckham wrote, alongside a photo of himself as a young boy with his mum: "Happy Mother's Day mum.
"You have been my number one fan from day one but more importantly your support, honesty and tireless love for not just me and my sisters but for your grandkids which really shows the type of person you are.
"Amazingly generous. Thank you for being my mum."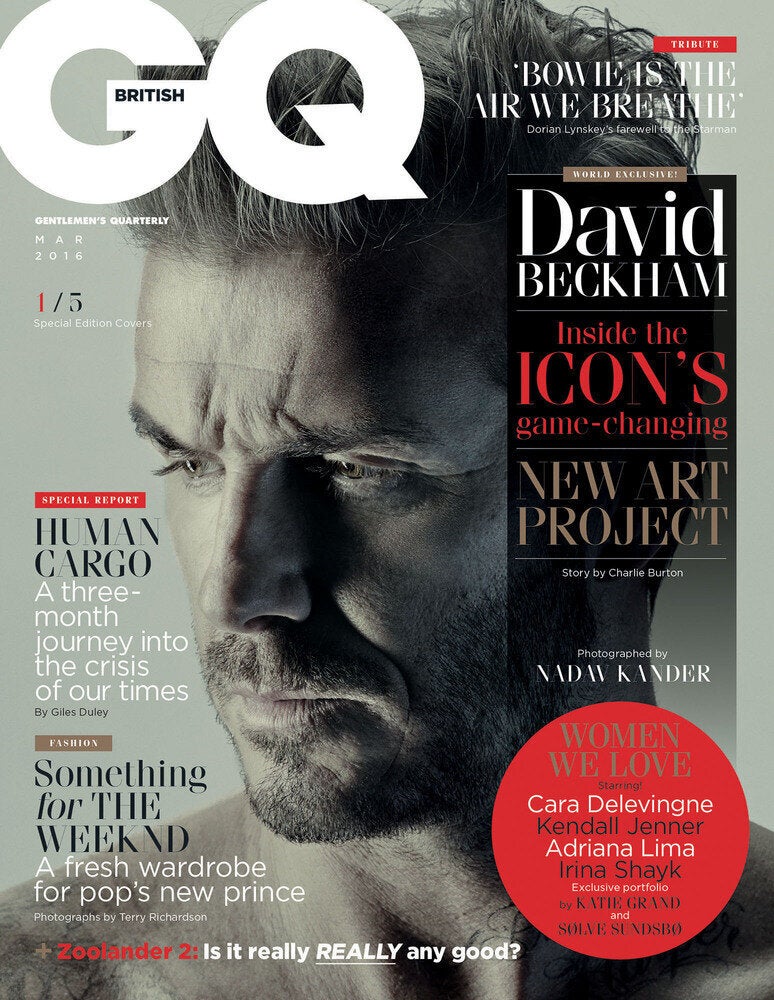 David Beckham's GQ Covers