The former editor of The Sun has been convicted of breaching the Sexual Offences Act after the paper printed a photograph of Adam Johnson's teenage victim, who should have been guaranteed anonymity.
The Sun published a photograph of the girl following the former Sunderland and England player's arrest in March last year.
Under the Sexual Offences (Amendment) Act 1992, victims of sexual offences are granted lifelong anonymity.
Although the image was pixellated and heavily edited to obscure her identifying features, she was still recognised from social media.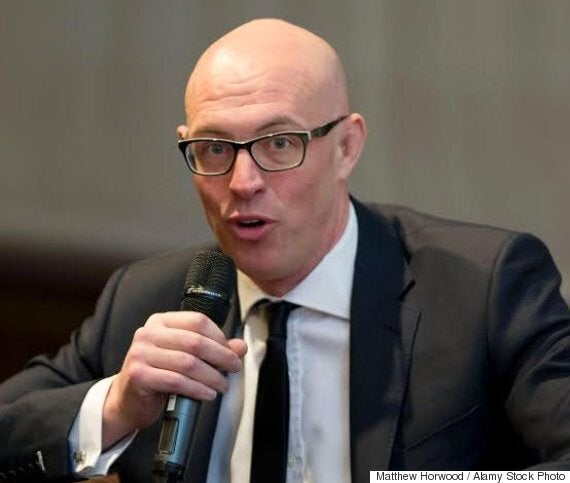 David Dinsmore was found guilty of breaching the Sexual Offences Act
A spokesperson from the Crown Prosecution Service (CPS) said that normally both the publisher and the editor would be prosecuted but due to a paperwork error, the CPS could not proceed against the company. This meant that Dinsmore alone was prosecuted.
The 28-year-old former England footballer was told on Wednesday he will receive a "substantial prison sentence" after he was found guilty of sexual activity with a besotted 15-year-old fan.
Johnson earlier pleaded guilty at the start of his trial at Bradford Crown Court to grooming and kissing the teenager after they met so he could sign a match jersey for her.
At Dinsmore's trial at Westminster Magistrates' Court, Judge Howard Riddle said: "It is right and it is indeed clear that there are no facial features identifiable from the photo, the hair colour has been disguised, the hair length has been changed, and the background to the photograph has been altered and indeed there have been other changes relating to, for example, clothing.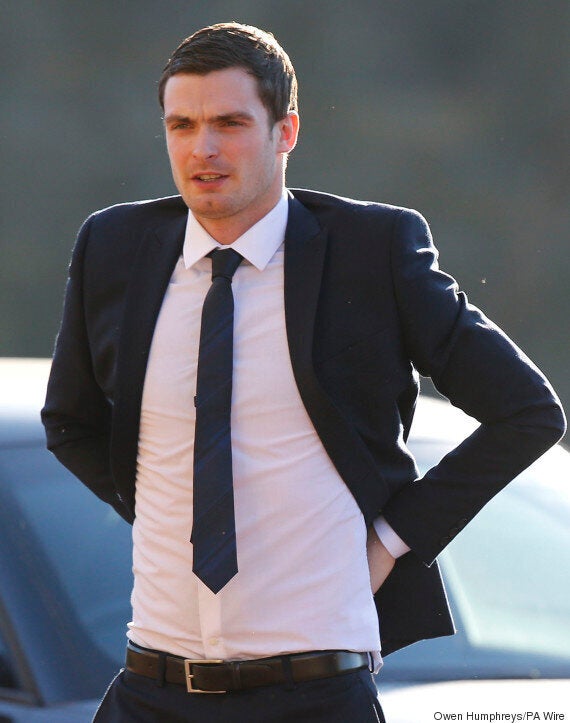 Adam Johnson has been warned he faces a 'substantial prison sentence'
"Having heard from Mr Dinsmore I am satisfied that he took and the staff on the newspaper took steps that they thought complied with the law."
He added: "Mr Dinsmore I'm satisfied that at the time he committed the offence he didn't realise he was committing an offence.
"I will order compensation for the distress that was inevitably caused.
"I realise that more distress was caused by social media."
"What Dinsmore did in the Sun was legally and morally wrong.
"As a victim of a sexual offence, the identity of this child should have been protected. Instead her picture, although pixelated, was plastered across a national tabloid.
"She was not fair game, she was a child who was groomed by a person in power for his own sexual gratification.
"I hope today's result serves as reminder that anyone who identifies someone who may or may not be a victim of a sexual offence is committing a criminal act and we will take robust action."
Dinsmore, whose replacement Tony Gallagher was announced in September last year, was ordered to pay £1,300 costs and £1,000 compensation.
The Sun declined to comment on the case.
Journalist and media law consultant David Banks warned of the dangers of convicting journalists such offences under the Sexual Offences Act, saying that it was "particularly disturbing". He suggested that they should instead be convicted under Contempt of Court Act or Administration of Justice.
He added that "here we see the dangers of social media where this engaged audience start guessing who the victim is and putting together fragments of details and working out who the victim is.
"Clearly the paper had made efforts to anonymise the victim and yet because of that engaged audiences out there, they've found themselves - or in this case Dinsmore has found himself - convicted of a very serious offence."
Related