Those still missing the peal of the bell signifying the beginning of another 'Downton Abbey' episode will be cheered by the latest talk of a film of the TV drama, with writer Julian Fellowes and his producer saying they're keen.
During a chat to promote the final series in the US, Lord Fellowes, who penned every episode of the six-series drama during its phenomenal run, tells Variety:
"I'm completely up for a movie. There are various considerations, which of the cast would be available. That would be a big thing. If we couldn't get enough of them to do it, it wouldn't really work. But as far as I'm concerned, I'm completely up for it.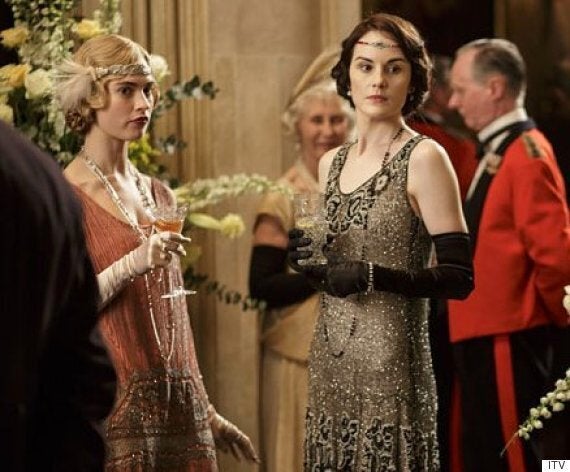 Lily James and Michelle Dockery have both made the leap to the big screen following their 'Downton' success
Producer Gareth Neame confirms conversations are ongoing, to continue the stories of the residents both up- and downstairs at Downton Abbey. He says: "There may be but still there's nothing to confirm at the moment. These are all conversations we are having. Julian and I haven't shied away from saying we would like to do it.
"The cast would be up for doing it. But it's a whole new thing to put together. It's a whole new beast. It's a whole way off were it to happen."
The TV drama finished last year, tying off the stories for all the characters with the Christmas special, and ensuring a happy ending for pretty much everyone, even Mr Barrow who ended up back at Downton following a temporary departure for pastures new.
Viewers were particularly satisfied to see Lady Edith finally walk up the aisle, and find her groom actually waiting for her, when she married newly-minted Bertie Pelham. And Julian Fellowes revealed it was only fitting that he gave the very final word of the series to the Dowager Countess Grantham, played with indomitable grandeur by Dame Maggie Smith.
He says: "I feel that Violet was our sort of greek chorus throughout the show. She often didn't participate in stories but she commented on all of them. And she was a kind of tentpole figure observing how they were all getting on. In that she became the matriarch of matriarchs. I felt it was right to finish on her."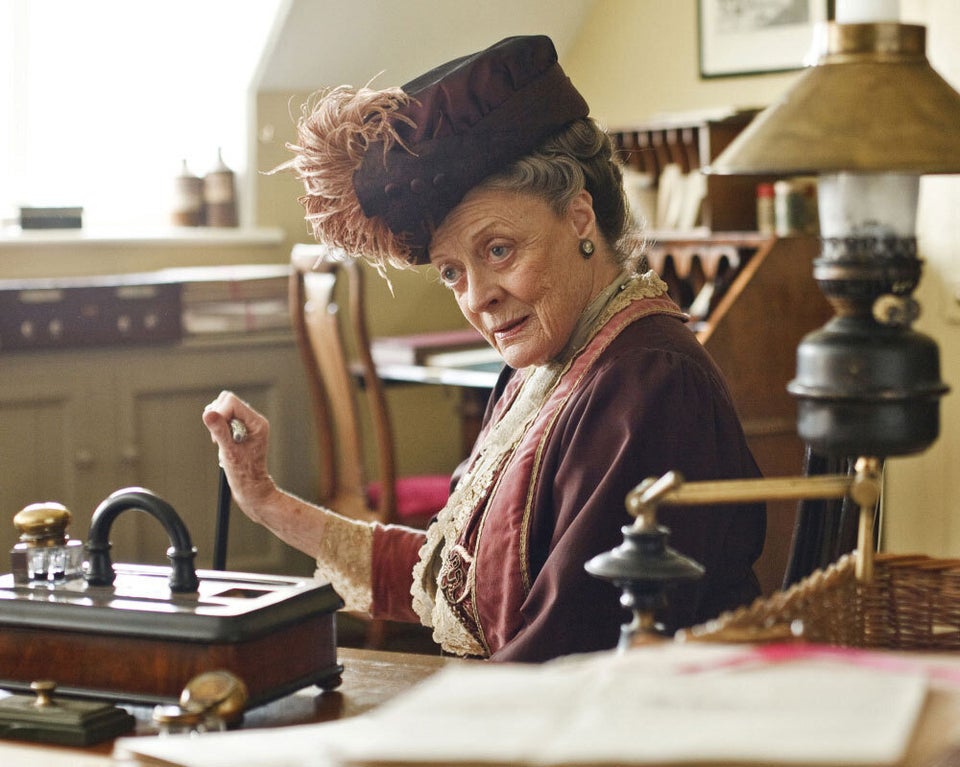 The wit and wisdom of Downton Abbey's Dowager Countess