The so-called Islamic State is plotting "enormous and spectacular attacks" against the UK as it broadens its targets, the country's most senior counter-terrorism police officer has said.
Mark Rowley, assistant commissioner at the Metropolitan Police, said IS, also known as Isis, Isil or Daesh, were moving away from security targets such as the police and military moving to attack "western lifestyle", citing the attacks on Paris in November when bombings and shootings at a football stadium, cafe and rock concert left 130 dead.
"In recent months we've seen a broadening of that, much more plans to attack Western lifestyle, and obviously the Paris attacks in November," he told a briefing of journalists.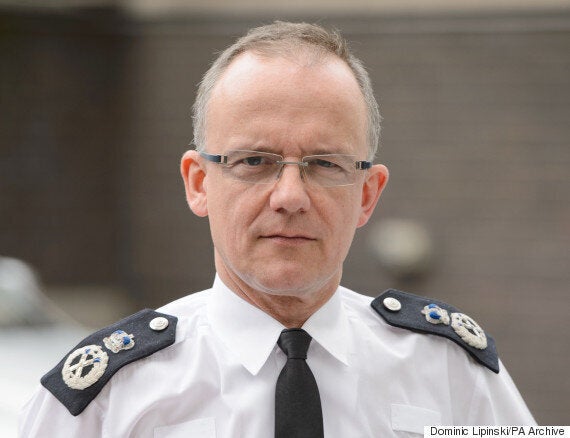 Mark Rowley said IS was planning 'enormous and spectacular attacks'
"IS has gone from that narrow focus on police and military as symbols of the state to something much broader. And you see a terrorist group that has big ambitions for enormous and spectacular attacks, not just the types that we've seen foiled to date.
"You see a terrorist group that while on the one hand has been acting as a cult to use propaganda to radicalise people to act in their name … you also see them trying to build bigger attacks."
Rowley also said IS was trying to get soldiers from Syria with military training into Europe to carry out the attacks.
He said it was a "massively high priority" to deal with any of them that might have already reached the UK.
Police have been making arrests and using family court proceedings to prevent children being taken to Syria.
The number of people arrested on suspicion of terror offences has risen 57% in three years about half of those arrested have been charged.
Rowley said the numbers of women and girls being arrested was a new trend. In total, 14% of those arrested in 2015 were female, while 13% were under 21.
Rowley said. "That would not have been the picture that one would have seen a few years ago. That is an indication of that radicalisation, the effect of the propaganda and the way the messages of Daesh are resonating with some individuals."