Victoria McGrath, a university student in Boston, was seriously injured by shrapnel during the 2013 blasts.
A photograph of her being carried to safety in the arms of firefighter James Plourde, became one of the defining images of the atrocity.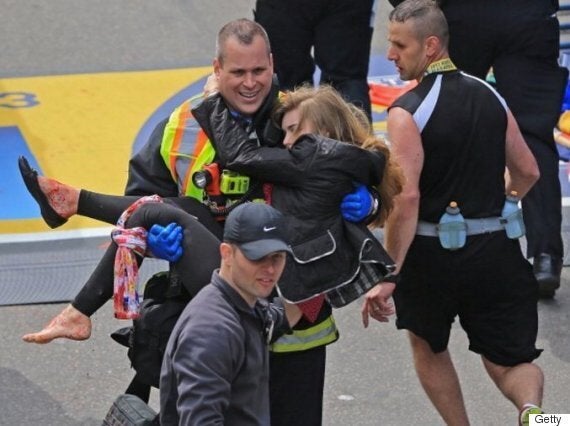 Victoria McGrath seen being carried to safety after the Boston Marathon bombing
The 23-year-old lost her life this weekend along with another student named as Priscilla Perez Torres. The pair were on a personal trip and were travelling in a yellow Ferrari that crashed into a pole.
Nixon had rented the Ferarri and posted an image of himself in it just hours before the crash. Writing on Instagram, he said: "Just landed into Dubai picked up the Ferrari! Don't worry, I won't speed ;)"
According to Al Bayan news, the vehicle was travelling at almost 90mph in a 25mph zone. The impact of the crash tore the car in half and hurled all four passengers out of the two-seater vehicle.
McGrath was scheduled to graduate this spring from Northeastern's school of business. She was originally from Weston, Connecticut.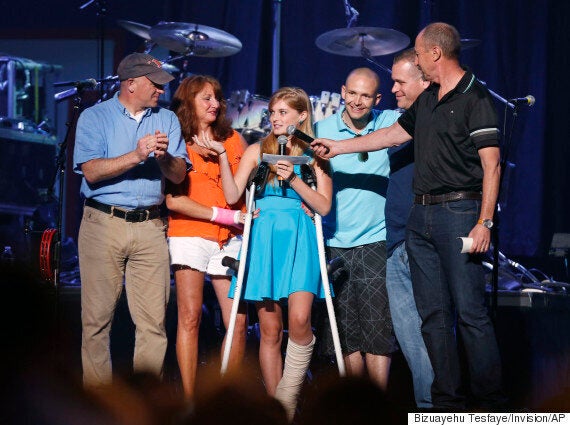 McGrath, then 20, center, thanks people who help her when she was injured and help her recovery during the Boston Strong Concert
Then 20, she was standing just five feet away from where the first bomb exploded on 15 April 2013 at the finish line.
Plourde, the firefighter who carried McGrath to safety after the blast told the Globe: "It has been said that I helped to save her life. The truth is Victoria saved my life after the Marathon as her love, support, and friendship helped myself and my family death with the acts of 4/15/13."
Related