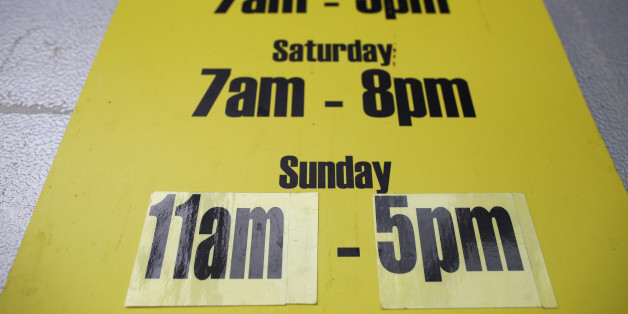 Dan Kitwood via Getty Images
The Government's plans to extend Sunday trading hours have been convincingly defeated.
Defeated suggestions the decision was on a knife-edge, MPs voted by 317 to 286 against the plan.
The result spells humiliation for George Osborne after the Chancellor backed the reform to boost job.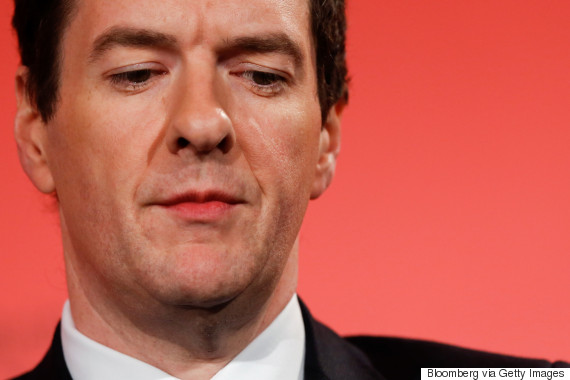 But an "unholy alliance" of rebel Tory MPs, the Labour Party and the Scottish National Party conspired to defeat the Government and "keep Sunday special".
The defeat was even more embarrassing after the Government offered a last-minute concession to the Enterprise Bill that would have seen the changes initially limited to 12 pilot areas in England and Wales.
Moreover, the Prime Minister personally called disgruntled Tories to get them onside.
Labour MPs reacted with glee.
March 9, 2016
Is great news https://t.co/r6v4tWSceq

— John Woodcock (@JWoodcockMP) March 9, 2016
Great feeling to beat the Tory Govt & #KeepSundaySpecial. Let's redouble efforts to get a Labour majority Govt and win votes all the time!

— Conor McGinn MP (@ConorMcGinn) March 9, 2016
Just defeated the govt on the vital issue of Sunday trading #KeepSundaySpecial (also great feeling to win a vote - doesn't happen often!)

— Stephen Kinnock MP (@SKinnock) March 9, 2016
And the SNP claimed it was their influence that made the difference. The laws would not have affected Scotland but the party claimed it was acting to "protect" workers' pay north of the border.
It was the SNP wot won it.....

— Pete Wishart (@PeteWishart) March 9, 2016
The Tory rebels included names not usually associated with the "awkward squad".
26 Tory rebels, 24 voted against, and two tellers: via the Opposition whips:
Some surprises: pic.twitter.com/5ojKeNWVxR

— Faisal Islam (@faisalislam) March 9, 2016
MPs were denied the opportunity to debate the 11th-hour compromise, after Speaker John Bercow declined to provide Commons time.
Twelve locations would have been selected to take part in a study to determine the impact of liberalisation.
And David Cameron had joined last-ditch efforts to stave off defeat by speaking personally to Tory MPs with concerns about the impact of longer Sunday opening hours on family life and the viability of smaller shops.
But defeat was a particularly bitter blow for Chancellor George Osborne, who first announced his plan in his summer Budget following last year's general election victory.
He said that allowing councils in England and Wales to decide whether larger stores should be able to stay open for longer than the current maximum of six hours could help "struggling" high streets to compete with online retailers.
However Labour and the unions have argued that it would lead to an erosion of shop workers' pay and conditions across the UK while the Church of England has also voiced concern about the impact of the changes.