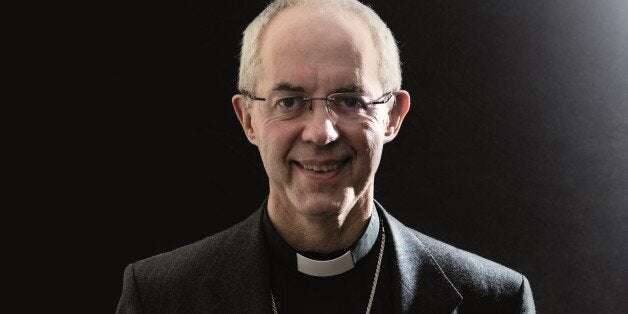 The Archbishop of Canterbury has said it is "absolutely outrageous" to dismiss people who fear the influx migrants as racists.
In his first intervention on the EU debate, he said there was "genuine fear" in "fragile communities" over the impact on jobs, housing and the NHS. But he makes clear the UK should be "taking our share of the load".
Calling for a "really visionary debate about what our country looks like" where both the Leave and Remain clearly spell out their ideas, he said there was no "one correct Christian view" as "you can't say 'God says you must vote this way or that way'".
His comments come amid accusations of scaremongering from both sides, with immigration and the refugees crisis on the continent the issue most likely to inflame tensions over border control.
The Archbishop said: "It should be about what we fear. Fear is a valid emotion. Fear of what happens if we leave, fear of what happens if we stay. You can understand why that really matters. Fear is legitimate.
"My hope and prayer is that we have a really visionary debate about what our country looks like. From those who want to leave; what would it look like? What would Britain look like, having left? What would be its attitude internationally? What would be its values? What are the points of excitement, of contributing to human flourishing? How does that liberate the best that is within us?
"And from those who want to stay, how would we change the European Union? How would we make it more effective if we remained in it? What's our vision?"
More than a million migrants and refugees crossed into Europe in 2015, sparking a crisis as countries struggled to cope with the influx, and creating division in the EU over how best to deal with resettling people.
The UK has opted out of any plans for a quota system but, according to Home Office figures, 1,000 Syrian refugees were resettled under the Vulnerable Persons Relocation scheme in 2015. Prime Minister David Cameron has said the UK will accept up to 20,000 refugees from Syria over the next five years.
The Archbishop says it can "only be handled at a European level", and "we have to play our part", conceding that the 1.1m taken last year in Germany makes 20,000 "sound really very thin".
He said: "We are leading the world locally, in the area of the crisis, in terms of humanitarian support. But it's got to be both, not either/or. We're taking an extraordinary lead there. It shows what we can do. Can we not show the same capacity and strength here, as we do there?
"We have to be careful. I'm aware of the complexity. The Government is rightly concerned about effectively subsidising people smuggling. That is quite proper, that could make everything worse. But we can't pretend we're not part of this issue. We've got to find ways of taking our share of the load."
But he went on: "Fear is a valid emotion at a time of such colossal crisis. This is one of the greatest movements of people in human history. Just enormous. And to be anxious about that is very reasonable.
"There is a tendency to say 'those people are racist', which is just outrageous, absolutely outrageous.
"In fragile communities particularly – and I've worked in many areas with very fragile communities over my time as a clergyman – there is a genuine fear: what happens about housing? What happens about jobs? What happens about access to health services?
"There is a genuine fear. And it is really important that that fear is listened to and addressed. There have to be resources put in place that address those fears."