Britain First's quest to have its leader elected as Mayor of London suffered a setback after its campaign slogans were disqualified for being "offensive".
BRITAIN FIRST – KEEPING LONDON BRITISH!
BRITAIN FIRST – VOTE BRITISH!
PAUL GOLDING – KEEPING LONDON BRITISH!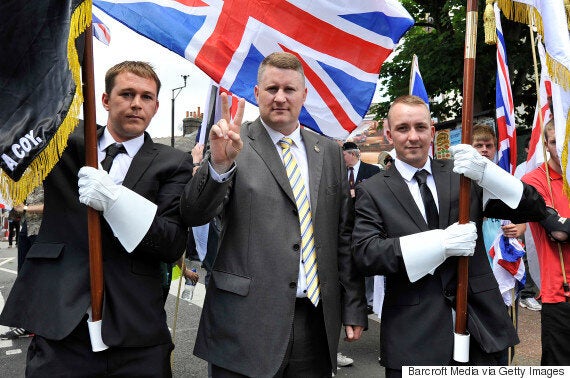 In a letter headed "Refusal of your applications to register new descriptions" it said: "I regret to inform you that we have had to refuse your application to register [the slogans].
"The law requires the Commission to form an opinion whether a proposed description would be offensive.
"We came to the conclusion that your party descriptions were offensive."
An angry post on the Britain First website suggested "if Britain First had submitted "BRITAIN FIRST – WE LOVE MIGRANTS" it would have been accepted!"
The post adds: "The Electoral Commission is supposed to be an impartial body that regulates UK elections.
"However, lately the Electoral Commission has started to show political bias towards certain right-wing parties.
"The latest example is their refusal to allow Britain First to register certain slogans to be used on ballot papers.
"Offensive to the white liberal politicians and journalists and Islamic extremists, but not to true Londoners."
Deputy leader, Jayda Fransen, admonished their "pro-EU, Islamist-loving opponents" for "ruining our country".
She added: "They think they can get away with ruining our country, turning us into a Third World country, giving away our homes, jobs and heritage, but they will face the wrath of the Britain First movement, make no mistake about it!
"We will not rest until every traitor is punished for their crimes against our country.
"And by punished, I mean good old fashioned British justice at the end of a rope!"