A former prisoner whose wanted mugshot went viral is set to become a model and says he is "overwhelmed and grateful for what lies ahead".
Jeremy Meeks shot to fame after his picture was posted on the Stockton Police Department's Facebook page after he was arrested, along with three others, in a sting relating to a series of shootings and robberies in California.
Days after the 30-year-old's picture was uploaded it had been shared nearly 5,000 times and had attracted close to 50,000 "likes".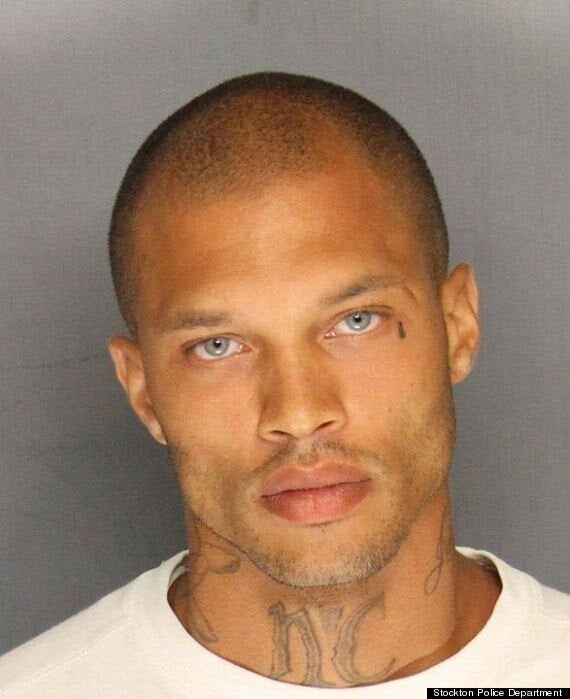 The mugshot that made Jeremy Meeks famous
"Hottest criminal ever!" remarked on woman, while another swooned: "God he has beautiful eyes."
Meeks has now signed to White Cross Management as a model. It had previously been reported that he had signed with another modeling agency.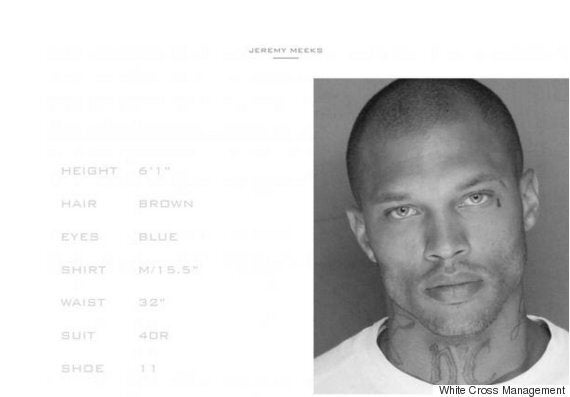 Meeks' profile on the White Cross Management website
Posting on his official Instagram page on Wednesday, the former inmate said: "I want to thank my family and everybody for all your love, support and prayers.
"I'm overwhelmed and grateful for what lies ahead. I'm ready @jimjordanphotography and @whitecrossmanagement."
Meeks was jailed for possession of a firearm in 2015 but was reportedly released early.
After Meeks' arrest, Stockton police officer Joseph Silva described him as "one of the most violent criminals in the Stockton area".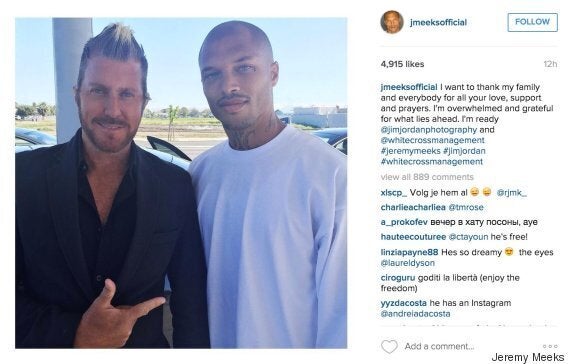 Meeks' post on Instagram about his signing to White Cross management
In a statement, his new agent Jim Jordan said: "We have a lot in store regarding Jeremy's new career. There are a multitude of offers on the table.
"Jeremy is humbled and grateful and overwhelmed by the outpouring of love, support, and prayers for him and his family."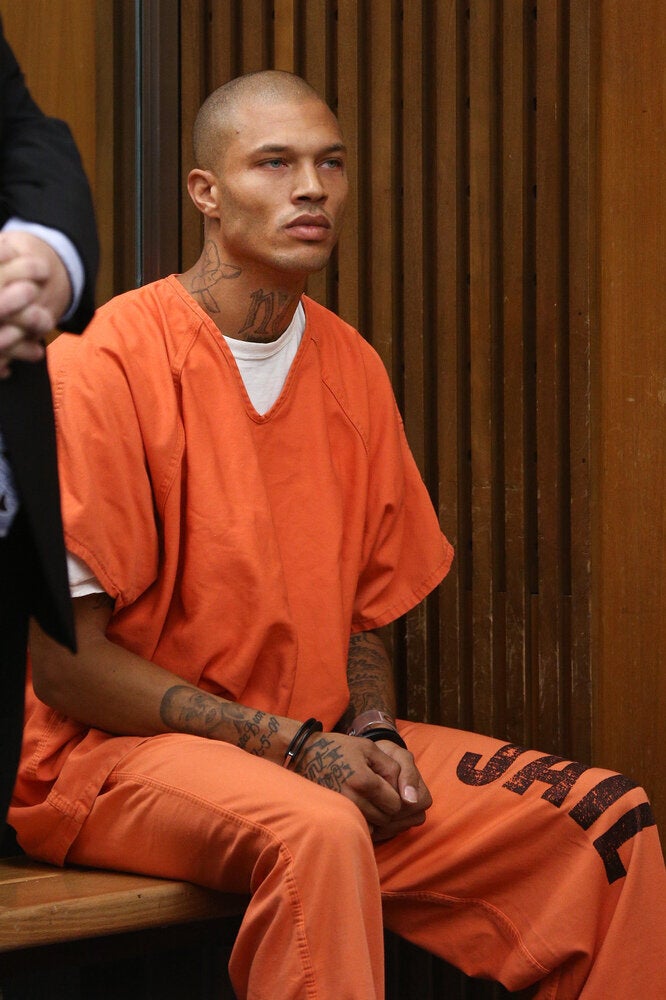 Jeremy Meeks in court