A terminal cancer patient is looking for a home for her three dogs who she affectionately calls 'The Aussie Posse'.
Kathleen Zuidema, from Washington, was diagnosed with stage four lung cancer in September 2015. Doctors estimated she would have six months to live without treatment and around one year to live with it.
Zuidema decided to undergo radiation and chemotherapy treatment but the cancer spread to her lungs and liver.
She has now decided it's time to find a new home for her beloved dogs.
"This is the hardest thing I have ever had to do. My heart is breaking and I'm sobbing as I write this," she wrote on Facebook.
"Things are now progressing to the point where I need to secure a home for the posse. They are a package deal.
"It is a huge thing to ask of one person but the thought of them being separated is more than l can bear."
In the post, Zuidema went on to explain the the three Australian Shepherd mixes, named Autumn Moon, Mona Luka and Finnegan, had always lived together.
"They are extremely well trained and love to play ball as many have seen at the gravel pit. At home they are perfect roommates they sleep on my bed or one of theirs if they want," she said.
"They have always been with me 24/7. So someone who can be with them a lot would be my wish. They are wonderful to be with the love they give and joy that they bring me every day has been unbelievable."
Zuidema has also set up a GoFundMe page appealing for financial support during this difficult time.
"I have always been self sufficient and fiercely independent but I find myself in a position now where I need some help," she wrote on the page.
"I have a very hard time asking for and accepting help but damn cancer is very expensive. So if you are in a position to contribute to my cause... I would appreciate it so very much."
Click on image to launch slideshow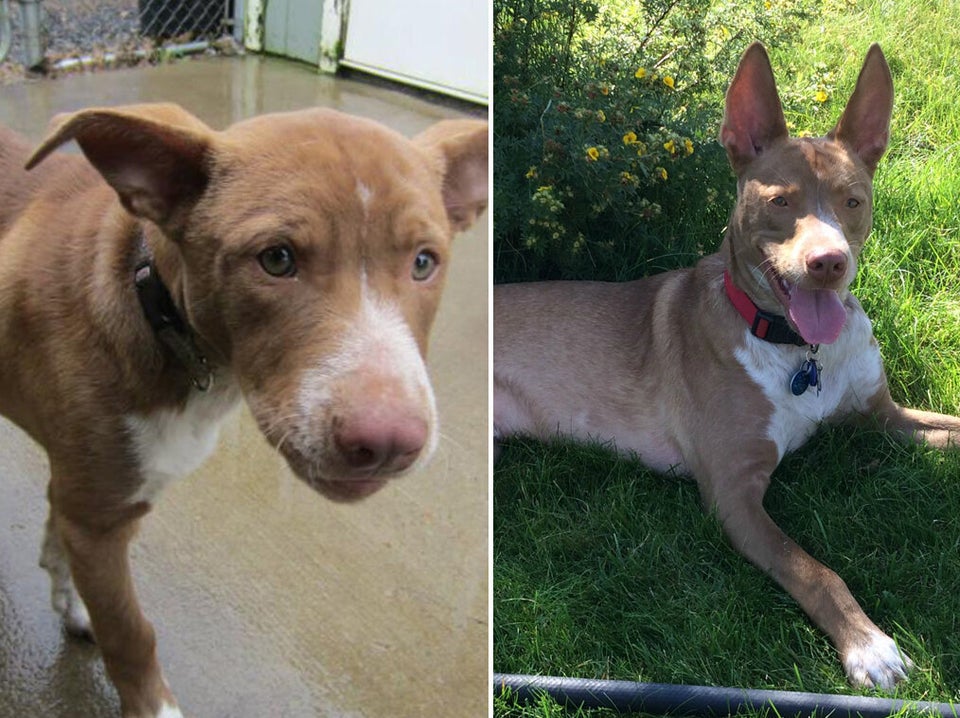 Dogs Before And After Adoption