Retired neurosurgeon Ben Carson, who last year was called "pathological" by Donald Trump, delivered his backing for the bewigged real estate tycoon at an event in Palm Beach ahead of the Florida primary later this week.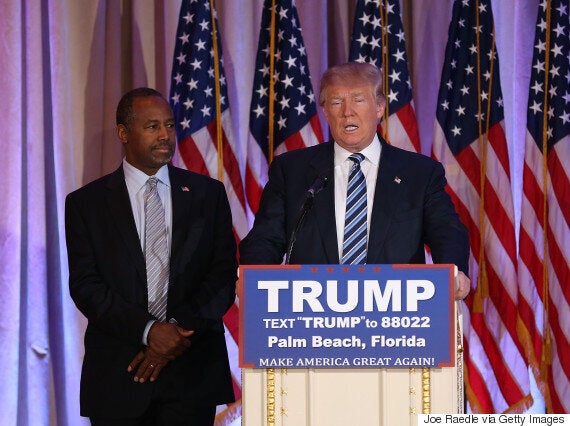 Donald Trump stands with Ben Carson as he receives his endorsement at the Mar-A-Lago Club on March 11, 2016 in Palm Beach, Florida
Speaking at a press conference, Carson praised Trump as "a very intelligent man who cares deeply about America."
"There's two different Donald Trumps," he added. "There's the one you see on stage and the one that's very cerebral, sits there and considers things very carefully."
Carson briefly challenged Trump in the polls last year, provoking Trump to attack the mouse-voice doctor as "pathological" and akin to a child molester. However, Carson said the pair had "buried the hatchet" and called on the Republican Party, increasingly desperate to scupper Trump's White House bid, to unify behind the mogul.
"What I've been seeing recently is political operatives ... once again trying to assert themselves and trying to thwart the will of the people," Carson said. "I find that to be an extraordinarily dangerous place right now."
Carson dropped out of the campaign last week after a succession of poor primary and caucus results. In recent months, the surgeon had endured a fractious relationship with Texas Senator Ted Cruz, whose campaign was accused of duping Iowa voters by erroneously telling them Carson had dropped out of the race. Cruz is Trump's main rival for the GOP nomination, which could go some way to explaining Carson's ringing endorsement in Florida.
On Thursday evening in Coral Gables, the Republican candidates caused a shock by holding a sensible TV debate, with no reference to small hands, menstruation or Trump's dick.
Florida Senator Marco Rubio, Ohio Governor John Kasich, Cruz and Trump rarely strayed from policy, refusing to engage in the fractious name-calling and rancor that sparked outrage after the live TV bloodbath in Detroit last week.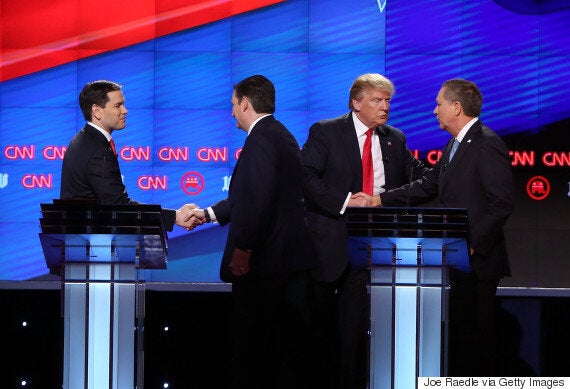 Rubio, Cruz, Trump and Kasich shake hands at the end of their debate on the campus of the University of Miami on March 10, 2016
On Wednesday, a man was viciously attacked at a rally in North Carolina, the latest incident of aggression carried out by supporters or security staff of the Republican Party frontrunner.
The assailant, wearing a ponytail and a cowboy hat, was arrested and charged by local police. He was later identified as 78-year-old John McGraw, who admitted to Inside Edition that he liked "knocking the hell out of that big mouth." When asked why he punched the protester, McGraw said: "Number one, we don't know if he's ISIS."
The physical attacks on protesters, often subtly encouraged from the podium, have caused considerable disquiet among US election commentators, some going as far as to compare Trump supporters to the Nazi Brownshirts.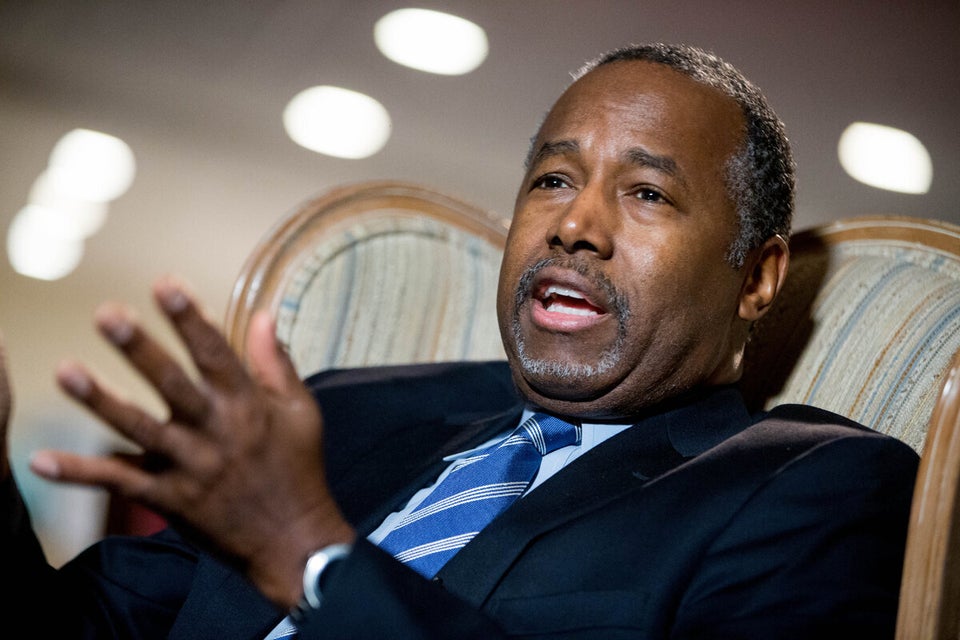 Baffled Ben Carson
Related