The five things you need to know on Thursday June 17, 2016…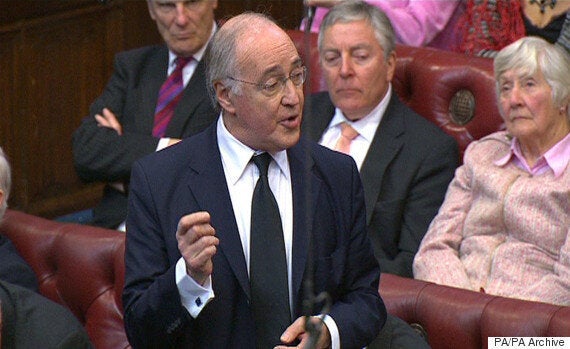 Just a week to go, folks. And the blue-on-blue action is as intense as it has ever been. Two former Tory Chancellors and two former Tory leaders (Lawson, Lamont, Duncan Smith, Howard) laid into Osborne and Cameron overnight for the threatened Brexit Budget's tax hikes and spending cuts and general economic armageddon if we are outside the EU.
But this morning David Cameron hit back at his former mentor (Howard) and former boss (Lamont), tweeting "It's deeply concerning that the Leave campaign is criticising the independent Bank of England."
The four senior Vote Leavers' words, in a letter to the Daily Telegraph, were certainly punchy. They talked of "startling dishonesty" from Osborne, said that "no responsible Chancellor" would threaten a Brexit Budget slash-and-burn.
If they'd been canny, the four Brexiteers would perhaps have cited former Government economist Jonathan Portes, now at the think tank UK In A Changing EU, who also slammed the 'scaremongering' of Osborne and Darling yesterday. "It is entirely legitimate for them to argue that over the long run Brexit will reduce UK growth, with damaging consequences for tax and spending. But in the short run tax increases or spending cuts would be entirely the wrong response to a Brexit shock. Both know that full well, and it is misleading for them to claim otherwise."
But Leavers don't like 'experts', as we know. And perhaps they overreached themselves in widening the attack from Osborne to 'expert' Mark Carney? Their letter talks of the "woeful failure on the part of the Bank of England, the Treasury and other official sources to present a fair and balanced analysis..They have been peddling phoney forecasts and scare stories." Hence Cameron spotting an opening in defending the BoE this morning.
Howard was on BBC Breakfast and dropped the ball at one point. Asked if he could say 'with any assuredness' that the UK economy would not be hit by Brexit, the former Tory leader replied "Look, nobody knows for sure what the future holds." On the one hand that was a statement of the bleeding obvious that no one can predict the future. On the other, its smacked of Kipper Diane James' infamous "We just don't know, we just don't know" moment.
One thing we do know is that the Chancellor's leadership hopes will be killed stone dead by Brexit. And Osborne took the biggest gamble of his career with that Brexit Budget threat. More Bodge-It than Budget (Labour swiftly said it would never vote for it) the scare triggered a backlash from backbenchers, who now number 65, with many openly suggesting he should quit after June 23. Not all the 65 are likely to sign letters to Graham Brady calling for a leadership contest should there be a narrow In vote. But a few already have, I'm told.
Amid all the white noise of yesterday, what got lost were the record employment figures. The jobless rate fell to its lowest in 10 years. Now of course the booming jobs market dents Remain claims that firms are so scared of Brexit that they are not hiring (though the number only go up to April and most growth was in self-employment). But it also gives Remain one of their most powerful weapons yet on immigration: there's enough work for both indigenous Brits AND EU migrants - and wages growth is going up.
There's a GMB/YouGov poll due out at 2pm.
Theresa May has undoubtedly been quiet in the referendum. But did the Sun story yesterday (that she could be demoted as a punishment) prompt her into appearing by the PM's side at PMQs? She didn't actually appear to say anything at all to Cameron during the session, unlike Osborne's constant whispers and advice. And maybe that story also prompted her BBC interview with Laura K.
It was an interview in which Mrs May insisted the UK was "big enough and strong enough" to survive outside the EU, underlining her 'Reluctant Remainer' approach. She also refused several times to rule out running for Tory leader one day. One Tweeter said she had all the charisma of a bus shelter, while others said that was unfair to bus shelters. Still, she seems determined to pitch herself as the Angela Merkel option for the Tory party.
The Telegraph splashes on (and others pick up) May's call for extra curbs on migrants. It's clear she thinks more could and should be done to refine the EU's freedom of movement rules, just as Tom Watson and Andy Burnham do. Yet it's very, very late in the referendum campaign to start making this kind of pitch - which is complicated and nowhere near a match for the simple 'Out' message of the Brexiteers.. It also risks drawing attention away from the economic Blitzkrieg.
As for European migration, the English football fan invasion of Lille and Lens isn't working out so well - and the Euro 2016 match with Wales may not take our minds off Brexit at all. In fact, one Labour insider has sent me a nightmare scenario for Remain, which is as follows: "We do badly against Wales. English fans kick off..UEFA gives us final warning…We only draw with Slovakia…England have to wait for results to see if they go through….Fans kick off…UEFA kicks us out…Brexit gets a 10-point boost"
We've had a lot of surreal sights in this campaign and today there will be yet another one as Gordon Brown joins John McDonnell to push the Remain campaign. The Shadow Chancellor was for years a vociferous critic of Brown's push to make New Labour more friendly to the City, his private finance deals and other policies.
But today they will make the case that quitting the EU will put Britain's industrial cities at risk of further decline. The pair of them will even share a pie and pint afterwards and watch the England match together (a love of football is at least one thing they have in common), I'm told.
One former Downing Street aide to Brown (and to Ed Miliband) is Stewart, now Lord, Wood. He's blogged for HuffPost on the 8 things Brexit needs to achieve to be a success. Spoiler alert: he thinks the chances of all eight being achieved are 'close to zero'. It's a piece that's already won plaudits from across the spectrum: read it in full HERE.
As for Labour, those tensions continue behind the scenes. Some Labour MPs left Parliament last night fearing the worst: Brexit plus a swift general election that could wipe out unto 70 of their seats.
Today is also the Tooting by-election and it ought to provide some good news for Labour. Yet those on the ground aren't exactly confident a win will be easy. They know Sadiq Khan's majority was slim in 2015 and despite the impressive London Assembly performance in Wandsworth, could demographics catch up with the party? One MP tells me how much the seat has changed: many Labour canvassers knocking on doors in the gentrified streets are greeted with Filipino nannies or cleaners who say 'Sorry, my boss is out'.
BECAUSE YOU'VE READ THIS FAR…
Scenes. Farage's flotilla versus Geldof's gunwales - all live on TV - gave us some of the most memorable moments of this entire referendum campaign. The Benny Hill music on THIS speeded-up clip sums up the madcap nature of it all.
The rival naval action ensured Farage wasn't given freedom of the waves - or airwaves - for his stunt. But did Geldof just go too far? Yelling 'wankers' wasn't perhaps a good idea (Sir Bob suggests he and Farage are actually friends and it was all a bit of joshmanship, but it didn't look like it). Neither was the perception that in fact the Remainers were taking the mickey out of hard-working fishermen. One Remain activist Bethany Pickering was so disgusted that she left the Geldof boat: "It just became very negative."
As for fishy tales, Michael Gove became quite emotional last night on the BBCQT special when he lashed out at the Guardian's report of his dad's fishing business. Ernest Gove told the paper his firm's closure was due to "any hardship or things like that. I just decided to call it a day and sold up my business". But Gove senior had made clear the EU was to blame. "I don't think the Guardian or anyone else should belittle his suffering or try to get a 79-year-old man to serve their agenda instead of agreeing and being proud of what his son does," Gove said told the BBC.
There's a lot of what-iffery in the EU referendum and last night's Newsnight picked up on just what would happen to the UK's legal obligations after Brexit. Ex Attorney General Dominic Grieve was clearly furious at yesterday's suggestions from the Leave camp that they would not swiftly trigger the Article 50 process for formally leaving the EU.
"They've come along and said they don't want to use Article 50 they want a mixture of informal negotiation and while they're informally negotiating they want to enact legislation in parliament which is in breach of our treaty." They would be "creating a constitutional and legal crisis as well as adding to the economic issues that surround withdrawal."
He added: "I'm not going to violate our international legal obligations, the civil service in this country would not even be prepared to draft the legislation and the attorney general would resign."
If you're reading this on the web, sign-up HERE to get the WaughZone delivered to your inbox.
Got something you want to share? Please send any stories/tips/quotes/pix/plugs/gossip to Paul Waugh (paul.waugh@huffingtonpost.com), Ned Simons (ned.simons@huffingtonpost.com), Graeme Demianyk (graeme.demianyk@huffingtonpost.com) and Owen Bennett (owen.bennett@huffingtonpost.com)