The five things you need to know on Wednesday September 7, 2016…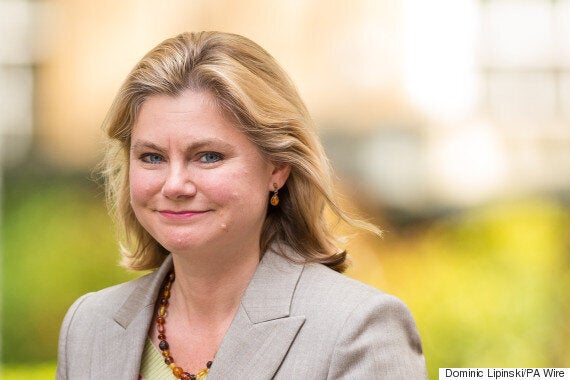 Politics is slowly returning to normal today, with PMQs back (followed by a PM statement on the G20). Of course, as we head for Brexit, there's a new normal, with many policies in flux. And now to add to the mix, Theresa May wants a 'new' grammar schools debate.
This was supposed to be the 'big reveal' at Tory conference, a shiny new policy area to reassure voters that there were other priorities other than the EU - and to reassure the grassroots that Theresa May was more radical than David Cameron (and Michael Gove) about her drive to give the less well off more opportunities.
After yesterday's long-lens leak in Downing Street, the policy looks like being fast-forwarded to next week, though the controversy has already started. Snapper Steve Back, whose victims have included the Met's Bob Quick and a string of ministers, gave HuffPost his extra snaps showing the confidential memo drafted by DfE Perm Sec Jonathan Slater.
We spent ages trying to ID the culprit carrying the document and it turns out it was Slater himself - and despite conspiracy theories that this was all deliberate I'm told it was an honest mistake. (Top trivia: Steve Back was the man who took that famous shot of a young Lady Di in the 'see-through' skirt.)
As for the substance of the leak, it pointed to Cabinet tensions over May's clear backing for new grammar schools. Justine Greening is insisting this is just one option and "only to be pursued once we have worked with existing grammars to show how they can be expanded and reformed in ways which avoid disadvantaging those who don't get in".
That sounds like a pretty big hurdle erected by Greening (though some say some grammars are keen on free school meal quotas and other measures). And her senior civil servant is right to warn of Lords opposition to something not in the 2015 manifesto (hence no Parliament Act application). It would only take a few rebel Tory MPs to scupper the idea too. No.10 knows how 'toxic' selection is among some voters - but it may still push this even if it means (according to some insiders) only 20 more grammars in inner cities.
Kent County Council's Jenny Whittle suggested on Today that 'Pupil Premium' cash (I think that gave Tim Farron a funny turn) can be used to get primary kids ready and coached for the 11-plus. David Willetts, who rejected this all 9 years ago, said May was famously a 'look at the evidence' politician -and the evidence in London versus Kent shows selection doesn't help the poorest.
2) AUSSIE RULES, DAVIS DOESN'T
Australian trade minister Steven Ciobo has announced an informal working group with Liam Fox to try to get a new bilateral deal post-Brexit. But he's also revealed to the Today prog the difficulties in timing anything Brexit-related, and it won't be until 2019 until any new deal. "My formal advice is that, and this is from the UK side, the UK is unable to negotiate or sign an agreement prior to the formal exit from the EU," he said.
Naturally, Fox isn't just twiddling his thumbs until we finally leave and is sorting informal rather than formal deals in the meantime. But it does underline just how complex quitting the EU will be - and how everyone is waiting first to see just what UK-EU trade looks like.
What gripped Westminster more yesterday was the way No.10 distanced the PM from David Davis's off-the-cuff remark on in his Commons debut that it was 'highly improbable' that the UK could continue to have access to the EU single market. On one level DD was stating the bleeding obvious that if you deliver on voters' demand to curb free movement, you can't have the same single market arrangement.
But Downing Street was not too amused, and the PM's spokeswoman made clear this was not Government policy. "He is setting out his opinion. A policy tends to be a direction of travel: saying something is probable or improbable is not policy." The Sun reports that Philip Hammond and Damian Green were pretty dismayed by DD's freelancing and it was deemed so serious that the PM was personally informed of his remarks as she travelled back on the RAF jet from China.
Yet May is determined not to kick any of her three Brexiteers, allowing them a bit of leeway in the early days. Remember she needs them to deliver her party as much as they need her. And some Eurosceps joke that Davis's 'SoSExEu' title is 'SoSexy'. At the Treasury Select, Jacob Rees-Mogg will today attack Mark Carney over his own record on Brexit panic.
3) THE NATIONAL JEZECUTIVE COMMITTEE
The one footnote in the Keith Vaz affair is that he has told Channel 4's Michael Crick that he has absolutely no intention of quitting Labour's NEC. And given Vaz has openly campaigned for Owen Smith, we can see why 'moderates' want to keep him in post too.
We published a story overnight that Jeremy Corbyn supporters are planning to entrench his expected victory in the Labour leadership race by expanding the party's ruling body. Under plans to be discussed next week, the 33-strong National Executive Committee (NEC) would get an extra five places - a move that could dilute the number of 'moderates' and increase the narrow pro-Corbyn majority.
The battle for power on the NEC will be even more important after a Corbyn leadership re-election. It's not a straightforward left-right fight, given there are three different factions on the NEC - and unions aren't keen on members taking away their bloc votes on things like the youth rep election. But I get the feeling that this year's conference is the last hurrah for the 'moderates'. Some of them predict the 'usually sensible' delegates for conference will be taken over by pro-Corbyn supporters in the next year, and councillors too will be replaced if they don't back the leader.
Meanwhile, Labour MPs yesterday voted overwhelmingly to restore Shadow Cabinet elections, Given that several Corbyn-backing MPs voted against, the mood among some in the PLP is that it's already doomed and Shad Cab elections will be blocked by the NEC.
At PMQs, Corbyn may want to focus on one of his key themes: arms sales to Saudi. It didn't get much attention on Monday, but Toby Ellwood was in real trouble trying to explain how the FCO misled MPs in claiming it had assessed the sales deals as all OK. Funnily enough, Hilary Benn did a very good job on Monday…will he have been briefing JC today? Newsnight's leak of the damning draft report of the Committee on Arms Exports will provide Jezza with some ammo for PMQs.
BECAUSE YOU'VE READ THIS FAR…
It's not quite the 'great big beautiful wall' of Donald Trump fame, but a 4m high new concrete wall to protect Calais port is all over the papers.
It was Robert Goodwill, the immigration minister (another good example of May man-management, given how well liked he is across the House) who revealed the £2m plan at the Home Affairs Committee. Inevitably dubbed 'the Great Wall of Calais', it's a response to migrants from The Jungle camp and elsewhere trying to get into the UK. What's notable is that even the Road Haulage Association thinks it's a waste of money and wants better protection on approach roads instead.
Just as intriguing were Goodwill's answers, or non-answers, on those who may be heading the other way over the Channel: EU citizens living in the UK. Pressed repeatedly by Chuka Umunna, he said that the cut-off date for those eligible to stay had not yet been decided. 23 June [the referendum] is one date that can be used…there are other dates [such as when Article 50 is triggered]. He also didn't know how many EU nationals were living here, which is a bit tricky if we are threatening to kick them out if we don't get guarantees for Brits living in the EU.
As for the Home Affairs Committee, Chuka looks in a strong position to step up as chair. But there is muttering that Yvette Cooper could stand…
Will Brexit mean 'backsliding' on the national living wage promised by George Osborne? Last month, 16 trade associations wrote to the Business and Industrial Strategy Secretary, Greg Clark, calling on the Government to "exercise caution" in light of "the economic uncertainties the country faces".
Today, the Resolution Foundation has a study warning that the NLW may not meet Osborne's pledge of £9 an hour by 2020. And it will fall further short – leaving some full-time workers up to £1,000-a-year worse off – if ministers listen to business.
Conor D'Arcy, of the think tank, has blogged for HuffPost on just why such an outcome would undermine Theresa May's central mission to help the working poor.
If you're reading this on the web, sign-up HERE to get the WaughZone delivered to your inbox.
Got something you want to share? Please send any stories/tips/quotes/pix/plugs/gossip to Paul Waugh (paul.waugh@huffingtonpost.com), Ned Simons (ned.simons@huffingtonpost.com), Martha Gill (martha.gill@huffingtonpost.com) and Owen Bennett (owen.bennett@huffingtonpost.com)