The five things you need to know on Monday, October 17…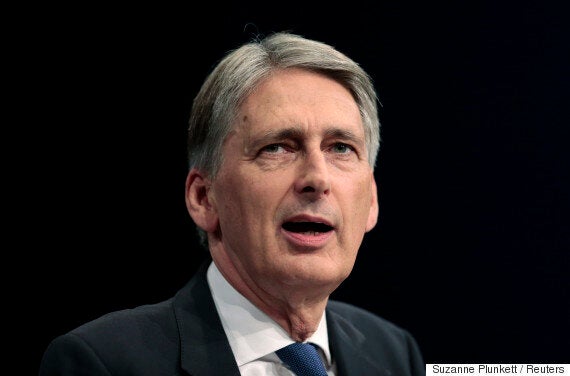 Will Philip Hammond quit as Chancellor over Brexit? That's not a nice rumour for any Government to have circulating but the fact that it's being talked about underlines just how much tension there is within Whitehall right now as the battle rages over how to balance EU migration curbs with EU trade.
At last week's Cabinet committee on Brexit, Amber Rudd presented plans for a post-Brexit visa regime that would see all European Union workers forced to prove they have secured a skilled job before being allowed into Britain. But Hammond urged caution on the permits plan, the Telegraph and Times claim.
One source told the Tel: "He is arguing from a very Treasury point of view. He is arguing like an accountant seeing the risk of everything rather than the opportunity." Another told the Times that Hammond was "not following Theresa May's instruction that government 'get on' with Brexit". Treasury sources this morning dismissed as 'rubbish' claims that the Chancellor was in any way slowing down progress and sought to calm all the talk of obstruction let alone walk-outs. But other ministers say there's a classic HMT tendency to point up problems in other departments' plans rather than propose solutions.
But the FT splashes on something else to irritate Eurosceptics: the Cabinet is looking at plans to pay billions to maintain single market access for the City of London. In the referendum campaign, Hammond wasn't so conflicted over Brexit that he had to write out the pros and cons like Boris (whose cons column Tim Shipman skilfully revealed this weekend). He's got a hell of a battle to square the circle right now though.
As for work permits, in the absence of detail from ministers, the SNP have come up with their own proposal. Their Treasury spokesman Roger Mullin told Radio 4's Westminster Hour: "It would be perfectly possible for them [England] to operate their own green card system and then they could control the type of immigration they want to control, while Scotland had the benefit of attracting the people we need to live and work in Scotland." If that sounds a bit Passport To Pimlico, maybe it's meant to.
Meanwhile, Brexiteers may have an ally in the man some think could be Italy's next PM. Luigi Di Maio, of the Five Star Movement, says the EU should be allowed to have 'flourishing economic relations' with the UK, even if we impose migrant curbs. "I see rancour in the EU and willingness to punish the British to discourage others from leaving," Di Maio said. "We mustn't wage war on the UK." By the way, his party wants a referendum on Italy's membership of the euro.
In Westminster Hall from 4.30pm, Tory MP Paul Scully hosts a debate on a string of e-petitions on Brexit, including all those demanding immediate triggers of Article 50, designating June 23 as 'Independence Day' and moves to give Parliament a say over any Brexit deal.
2) NEVER MIND THE BALLOTS
Another Monday, another PLP and another battle of wills between Jeremy Corbyn and his backbench MPs. In a test case for what could become a pattern of challenges on party policy, backbench transport committee chairman Gavin Shuker will present plans for a 'votable' motion backing a third runway at Heathrow. If PLP chairman John Cryer accepts it, a ballot will take place tomorrow, the Guardian reports. Given John McDonnell is dead against Heathrow expansion, you can see why this may be provocative. Shadow Transport Secretary Andy McDonald has come out in the Guardian for a new Heathrow runway, but 'votable' motions have wider implications in giving MPs more of a direct say on policy.
When Corbyn first won in 2015, Cryer, himself on the left of the party, was seen as someone the new leadership team could do business with. But since then, he's expressed his frustration at being led up the garden path on Shadow Cabinet elections (now all but dead I'm told), his partner Ellie Reeves has been voted off the NEC and even his constituency faces wipeout in Labour 'options' for boundary changes.
Some backbench MPs want to direct policy rather than simply have a series of free votes that make the party look rudderless. That's why further ballots on other issues could be on the way - though they risk infuriating the Corbyn-backing party membership on foreign policy. Chris Leslie has told colleagues that "we could find Corbyn contradicting the Government" on issues like RAF support for the re-taking of Mosul in Iraq. Some MPs want motions that make clear Labour backs UK airstrikes in Iraq and Syria. The operation in Mosul began today, but is likely to take months, and Corbyn supporters say the danger of civilian casualties (IS fighters are dug in and the UN is warning a million people could flee) could dwarf that of Aleppo.
As for Labour discipline, it's hard to impose when you've rebelled 500 times against your party. Government and Opposition Chief Whips rarely speak publicly, but Nick Brown has explained on his local BBC station (watch THIS) how much he admired Corbyn's refusal to take the whip. "His strength is this, he makes his mind up and he sticks to what he's decided. I never once got him to change his mind when he was going to against the Labour government. I never even got him to compromise and abstain. Strength of character and personal decency, those are his strengths." Expect that to be quoted by the Shadow Shadow Cabinet in coming months.
Perhaps one of the most important media interviews today has come not from a politician but an official. Ben Broadbent, the deputy governor of the Bank of England, has told 5 Live that we should all kinda relax about plunging sterling. "Having a flexible currency is an extremely important thing, especially in an environment when your economy faces shocks that are different from your trading partners. In the shape of the referendum, we've had exactly one of those shocks. Allowing the currency to react to that I think is a very important shock absorber."
Broadbent added that the weak pound would fuel inflation to run above the 2% target but hinted that this was a price worth paying to avoid big interest rate hikes that could lead to "undesirable consequences" such as lower growth and higher unemployment. "It's a trade off, he said. That's the kind of talk that will please Brexiteers.
But the EY Item Club, which uses the Treasury's models, forecasts that Britain's economy faces a "prolonged period" of weaker growth as consumer spending slows and business curbs investment ahead of Brexit. As for inflation, many supermarkets and petrol firms hedge their costs for six months usually - but does that mean we will get a spike in pricees next spring? That's when voters could really feel things in their pocket.
As it happens, Broadbent is before the Work and Pensions Select at 3.45pm today. And Treasury Perm Sec Tom Scholar is before the Public Accounts Committee at 4pm. Word in Whitehall is that Scholar is fighting hard to insist the Treasury is not ignored in all the Brexit discussions. Maybe he'll be asked a bit about that, though that's not the focus of his evidence.
BECAUSE YOU'VE READ THIS FAR…
More polls gave the Tories a big lead over Labour in recent days, but today a new YouGov/Times poll shows underlines the gap on policy. The Conservatives are ahead comfortably on plans for Brexit (Labour is level with UKIP on this key indicator), the economy and immigration. But there's another gap that Labour MPs will worry about too: their party is actually behind on education (Con 28%, Lab 25%). In fact Labour is only ahead on the NHS and housing policy.
Given all the controversy over May's plans for new grammars, that finding may surprise some, but it suggests Corbyn's 'education, not segregation' campaign isn't cutting through yet. The PM could take heart and double down on her selection plan, but some Tory MPs may think it provides a neat chance to water down the proposals. Nicola Sturgeon confirmed yesterday that she is ready to use SNP votes to defeat the Government, so a face-saving compromise for all sides may be sensible.
Tim Loughton is certainly not being inactive during his acting chairmanship of the Home Affairs Committee, as the damning report on Labour's anti-semitism (and unusual decision for a Commons committee to focus on on one political party) proved. Will he now dare to call Theresa May as a witness for the hearings into the fiasco of Dame Lowell Goddard's departure from the child sex abuse inquiry?
New chair Alexis Jay is making new announcements today (on how his inquiry will be scaled back) and is set to be called before the committee tomorrow. Home Office Permanent Secretary Mark Sedwill is being summoned following Saturday's claims that he knew about concerns over Lowell's conduct before she quit. "The committee will then decide whether to call May, rather than Rudd, as she was home secretary when the whole thing came to a head about Lowell Goddard," Loughton said. The Times claims today that May appointed Lowell 'in a blind panic' in February 2015.
If you're reading this on the web, sign-up HERE to get the WaughZone delivered to your inbox.
Got something you want to share? Please send any stories/tips/quotes/pix/plugs/gossip to Paul Waugh (paul.waugh@huffingtonpost.com), Ned Simons (ned.simons@huffingtonpost.com), Martha Gill (martha.gill@huffingtonpost.com) and Owen Bennett (owen.bennett@huffingtonpost.com)