The five things you need to know on Friday, October 28…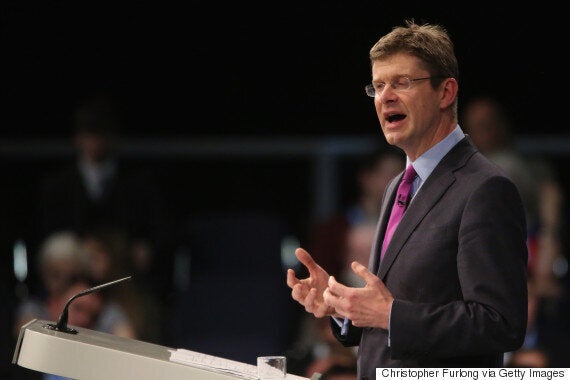 The Queen famously does not carry any cash. Now it seems that Business Secretary Greg Clark does not carry cheques. "There's no cheque book. I don't have a cheque book," he said, on Question Time last night, as he denied the Government had offered financial sweeteners to persuade Nissan to build new models in its Sunderland factory. "The important thing is that they know this is a country in which they can have confidence they can invest. That was the assurance and the understanding they had and they have invested their money," he said.
The decision to protect 7,000 jobs was obviously a huge boost to Theresa May and all those Brexiteers who say we can continue to attract overseas investment despite the Brexit vote. But Labour claims that the deal underlines the lack of transparency over how the Tories are dealing with life after the EU. And amid suggestions that promises were made on new tech, research and electric car production, the forensic Shadow Brexit Secretary Keir Starmer isn't going to let it lie.
Clark's department refused to comment on a report in the Times that he had written to Nissan's board promising to ensure that UK operations would "remain competitive" after Britain left the EU. According to the Times (which has an excellent write-through in the paper), Clark's letter was regarded by Nissan as a promise that it will not have to bear the cost of punitive tariffs on car exports if Britain leaves the EU customs area without a free trade agreement in place.
The Telegraph reports the boss of JCB saying higher tariffs may be "a price worth paying" for the end of all that Brussels red tape. Just how many firms agree with that, and how many can get reassurances similar to Nissan's, remains to be seen. I suspect some Brexiteers will argue that factor-by-factory deals, not just sector-by-sector deals, are actually not a nightmare. It may even appeal to Theresa May's inner micromanager. But it may involve hiring a lot more civil servants in BEIS.
As for his 'Bankers Brexit', John McDonnell may seize on the news this morning that Royal Bank of Scotland has reported a £469m loss. The bank received a £45.5bn bailout during the financial crisis and is still largely owned by you and me.
Tony Blair is certainly one person who thinks that Brexit Britain won't be an oasis of milk and honey, no matter how many bespoke sweeteners are offered to some firms. He's given an interview to the Today programme (to be aired in full at 8.10) in which he suggests that the EU referendum vote can be reversed, and should be reversed.
This sounds like a shift from his previous equivocation. But it is of course in line with his long-held pro-EU beliefs. Yet the fact remains that for many Leavers, Blair's 2004 decision not to place restrictions on Eastern European migrants is the single biggest factor that fuelled the Brexit vote in Labour's northern heartlands. Bigger than years of newspaper stories banging on about Brussels bananas. Bigger than Up Yours Delors.
Don't forget Blair's Esquire interview earlier this month when he hinted at a comeback of some kind. "There's a limit to what I want to say about my own position at this moment. All I can say is that this is where politics is at. Do I feel strongly about it? Yes, I do. Am I very motivated by that? Yes. Where do I go from here? What exactly do I do? That's an open question." Let's see how open.
I said on Wednesday that the Lib Dems' had scored their first own goal in the Brexit/Heathrow by-election in Richmond Park, with a photo of candidate Sarah Olney alongside former MP Jenny Tonge. What was surprising about that pic - tweeted by the party's press office - was that Tonge was no longer taking the Lib Dem whip because of past alleged anti-Semitic remarks.
Last night she finally quit after being suspended over hosting a Lords meeting where Jews were reportedly blamed for the Holocaust. Tim Farron, who once criticised Nick Clegg for failing to take swift enough or tought action against Lord Rennard, has tried to make up ground. But why didn't they suspend Tonge earlier? Sufficient grounds would have been her recent letter blaming Israel for the rise in anti-semitic attacks in Britain. She had written: "It is surely the case these incidents are reflecting the disgust amongst the general public of the way the government of Israel treats Palestinians". Which itself was pretty disgusting. Jihadi Jenny, indeed.
Meanwhile, Zac Goldsmith has the mixed blessing of being endorsed by UKIP, who aren't putting up a candidate. The bump he gets from the tiny Kipper vote (4% in 2015) could well be outweighed by the Remainer backlash.
BECAUSE YOU'VE READ THIS FAR…
Ah, the Thursday night drop. Yes, near the end of a long week, the Government decided to slip out the news that it was not going ahead with forcing all schools to become academies. In a Written Ministerial Statement, Justine Greening announced the scrapping of the Education For All Bill. Former Education Secretary Lucy Powell says: "It is about time that Ministers put the final nail in the coffin of these proposals". And it looks like legislation on new grammars won't now be introduced until the next Parliamentary session in May. The BBC says ministers are holding meetings with rebel MPs to try to win them over before the end of the consultation.
Meanwhile, we have more evidence of the abuse MPs, particularly women MPs, continue to get for doing their job. Shadow Education Secretary Angela Rayner has shown HuffPost several emails she has received, attacking her northern accent and suggesting she's stupid. "You sound as thick as mince," says one. Nice.
5) PAYS YEMENI, TAKES YOUR CHOICE
Emily Thornberry has hit back at her own MPs after more than 100 of them failed to back the Opposition day motion on Yemen. The motion called for the UK to withdraw support from the Saudi-led military coalition but many Labour MPs claimed British involvement was crucial to getting Riyadh to comply with international law. In a Facebook post, Thornberry said she was "disgusted that all but one brave Tory MP" voted against the motion and "disappointed that some of my Labour colleagues abstained". Judging from the backlash on social media against those Labour MPs, with calls for their deselection by some pro-Corbyn members, this is an issue that may not go away (as we say in our podcast, see link below).
Listen to our latest Commons People podcast HERE. Lots on Heathrow, Brexit, Corbyn and the PLP, plus Yemen.
If you're reading this on the web, sign-up HERE to get the WaughZone delivered to your inbox.
Got something you want to share? Please send any stories/tips/quotes/pix/plugs/gossip to Paul Waugh (paul.waugh@huffingtonpost.com), Ned Simons (ned.simons@huffingtonpost.com), Martha Gill (martha.gill@huffingtonpost.com) and Owen Bennett (owen.bennett@huffingtonpost.com)
Related