The five things you need to know on Thursday, December 1…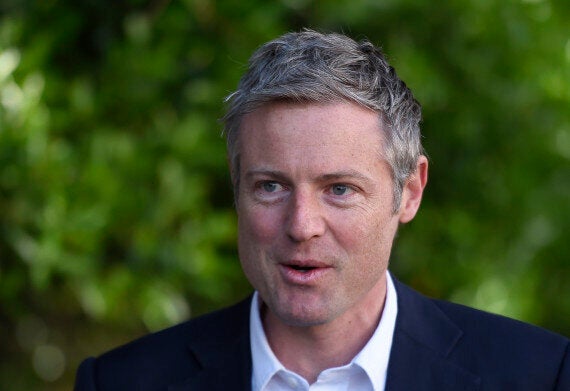 I'm not sure if I've mentioned this before, but I happen to live in the constituency of Richmond Park. It's a seat that ranges from Mick Jagger's millionaire Richmond bling, through stolid middle class mock-Tudor Kingston, to council estates in Ham and New Malden.
As the punters scraped the ice off their car windscreens this morning, I just wonder what impact the freezing weather will have on turnout. And whether that mythical beast 'differential turnout' will swing the verdict. December by-elections are a rarity in Britain and you've got to be pretty motivated to go out to vote today.
Zac Goldsmith has undoubtedly been a popular and diligent constituency MP and his huge 23,000 majority looked impregnable a few weeks ago. But given that Heathrow is a score-draw between him and the Lib Dems, will his personal appeal be strong enough to get out his vote? Do people turn out in by-elections to show support, or to show their anger? Which is the real protest vote here, one against May on Heathrow or against May on 'hard Brexit'?
The Lib Dems took the surprising step yesterday of releasing canvass returns (always a dangerous business) claiming they were not just neck-and-neck but narrowly ahead. They've won the garden ground war (with many more billboards) and the leaflet air war, and think enough people want to register a protest over 'hard Brexit' to get their voters out. But when it comes to actual doorstep canvassing we've had just one knock on the door from both parties.
Some Corbyn supporters are hoping Zac survives (and Labour's vote could be the crucial difference) because the last thing they want is the Lib Dems to be seen as the automatic anti-Tory alternative in the south again. Getting squeezed by the Libs in the south and UKIP in the north is a nightmare for many of the PLP too. Some Jez loyalists also fear a Lib Dem victory will force May to shelve plans for a snap general election.
Sources locally are saying it could be within 2,000 votes either way. With just 8 MPs, the Lib Dems may have gambled they have nothing to lose in over-spinning their chances of victory. If they fail, it will be reminder that their better bet is steady regrouping through council seats rather than the sugar rush of by-election victories of old. The problem is that they are addicted to that sugar as it helps fuel morale and profile nationally. One party old hand tells me that if the LibDems lose, it will be because they failed to get their candidate Sarah Olney in place much sooner.
If Zac loses, there will be more than a bit of bathos in the fact he turned up to his last hustings meeting an hour late with ripped trousers after an aide - driving Zac's car - collided with him in a strange incident. All very Oliver Letwin. Curiously for someone who prides himself on transparent politics, Zac has also made virtually no mention of his pro-Leave views (he's even more silent on the topic than he was in the Mayoral election). If he really thinks Brexit is a liberation (as a majority of Brits do, don't forget), why not say so on his leaflets?
After a year of trashing his own brand in a divisive Mayoral bid, he knows he's facing a Zexit from Parliament. Let's see if he hangs on - and if the 'personal vote' matters more in by-elections than it seems to in general elections.
Speaking of the winter frost, Sky News has made the weather with its scoop on Boris Johnson allegedly telling four EU ambassadors that he's quite liberal about people crossing the continent. "He did say he was personally in favour of free movement, as it corresponds to his own beliefs," one eu-euro-Rocher muncher said. "But he said it wasn't government policy."
Boris's spokesman was swift to rebut the claims: "He did not say he supported freedom of movement & challenges anyone to show proof that he ever said that." And Michael Gove was just as quick to Tweet: "Twitter and msm journos should calm down. @BorisJohnson is - like me - pro migration but pro UK parliament control - that is why voted Leave."
Was the cosy luncheon a case of Boris's intentions getting lost in translation? Well, given his elasticity on the topic, it's not inconceivable he would point out how personally he was wedded to free movement. Two days after the EU referendum he wrote that "British people will still be able to go and work in the EU; to live; to travel; to study; to buy homes and to settle down".
New immigration figures are out later this morning, and they are expected to show a continuing surge in applications from EU citizens for British residency. The Guardian splashes that the backlog of outstanding applications has already soared to 100,000. The FT has a feature that will cheer Leavers: for from an 'exodus' some Remainers feared, London is still continuing to attract European business people.
But Keir Starmer has decided to take a risk of his own. He's told the FT and Guardian that May should unilaterally guarantee rights to EU ex-pats in the UK. "I think it's very important that this issue is resolved before March if the Article 50 negotiations are to get off to good start. It would increase the chances of a swift and reciprocal deal for UK citizens in Europe." Is that naive or shrewd politics? We have Brexit Questions at 9.30am.
As for Boris, his unorthodox approaches to life continue. The Guardian has a story that he spent time on an official trip to Serbia as foreign secretary promoting his latest book about Winston Churchill.
Ed Balls was on ITV's Loose Women yesterday showing Janet Street-Porter how to dance Gangnam style. It was yet another example of the huge reach he now has to 'non-political' audiences, following his Strictly adventure.
And it's precisely Labour's failure to connect with a wider audience that worries him. In an interview with me for HuffPost, the former Chancellor warns that the party can't win power again unless it makes its membership more in tune with voters.
And Ed also signalled that he was personally unlikely - indeed unable - to make a political comeback with the current leftwing membership dominating nearly every local Labour party across the land. He effectively ruled out a return to his old seat of Morley, pointing out that while it would become a safe Labour seat after boundary changes, he would not have first call on it under party rules because he's not a 'sitting MP'.
He added that his local party had expanded from 300 to a thousand members. "I think the problem is that the Labour party now has a membership which is quite different, in most seats, from the local Labour voters. That is very problematic." Balls suggested that the most plausible answer to that problem was to restore the Electoral College of MPs, unions and members (as proposed by Tom Watson a few months back).
But we also chatted more widely, and thoughtfully, about the Strictly effect (he's been moved by messages from the public who he's cheered up of late) and how he would be viewed if he did return to Parliament.
His most pensive moment was this: "The prism of politics is really thick and the refraction of it means that when people look at you through that prism, they never ever see you. They only ever see the refraction. Strictly takes away that prism. But I think if I was a politician again, the prism would be put back. Who knows? I don't know but my instinct is that would happen."
We have more of our interview out later today.
BECAUSE YOU'VE READ THIS FAR…
Revenge is a dish best served cold, so has former Cabinet minister Nicky Morgan (or someone close to her) just presented Theresa May with a chilly breakfast? The BBC has got hold of leaked letters suggesting that the Home Office under May wanted the children of illegal immigrants to go to the bottom of the list for school places.
The leaks show the department suggested schools could withdraw places offered to children if their families were found to be living in the country illegally. The Home Office also wanted schools to carry out immigration checks.
After discussions at a cabinet committee in the summer of 2015, Morgan wrote twice to David Cameron with "profound concerns" about the Home Office's plan for schools. One Conservative source familiar with the discussions says: "It was one of those moments when the desire to control immigration comes up against real people's lives and our values."
The Government has done its usual thing of saying it won't comment on leaks but it sounds like May is unrepentant about the topic being raised. "It is only right that any government looks at a range of options when considering policy options, but ultimately it is for ministers to decide which policies are taken forward," its statement said.
Meanwhile, Sir Michael Wilshaw's final report as the head of Ofsted lays bare his worries about the failure to improve northern and midlands secondary schools. But he's also linked it to Brexit, suggesting voters felt the poor education in their areas led to a sense of being left behind.
Several MPs were slightly bemused in PMQs to be told by Theresa May that she wanted people at work to "feel able to speak quite freely about Christmas." (To be fair to MP Fiona Bruce, she was quoting the Equalities Commissioner, who had raised the topic). But giving Christianity's link to providing a roof over the heads of the needy, today's Shelter report on homelessness in Britain is rather timely.
The study estimates that more than a quarter of a million people are without permanent accommodation. And thanks to a detailed map of the problem, it shows that the worst area is London. In the London borough of Westminster 1 in 25 people were without a home. Newham had the second highest rate, at 1 in 27, then Haringey, at 1 in 28, then Kensington and Chelsea, at 1 in 30.
Shelter Chief exec Campbell Robb says: "Hundreds of thousands of people will face the trauma of waking up homeless this Christmas. Decades in the making, this is the tragic result of a nation struggling under the weight of sky-high rents, a lack of affordable homes, and cuts to welfare support."
If you're reading this on the web, sign-up HERE to get the WaughZone delivered to your inbox.
Got something you want to share? Please send any stories/tips/quotes/pix/plugs/gossip to Paul Waugh (paul.waugh@huffingtonpost.com), Ned Simons (ned.simons@huffingtonpost.com), Martha Gill (martha.gill@huffingtonpost.com) and Owen Bennett (owen.bennett@huffingtonpost.com)
Related