The five things you need to know on Tuesday, December 13…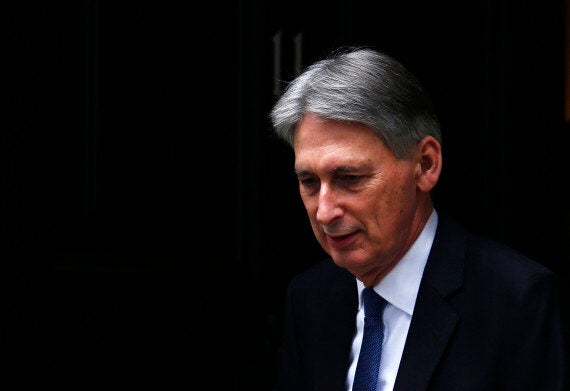 Despite the PM's edict on not giving a "running commentary" on Brexit, Philip Hammond is turning into the May Government's very own David Coleman. Days after he'd offered handy quotes on EU contributions last week (following up David Davis's remarks), the Chancellor yesterday made plain to the Treasury Select Committee his preference for a transitional deal for Brexit. He even lobbed in a hint that the overseas aid ringfence would be up for grabs in his spending review.
Still, I'm told DD is 'intensely relaxed' (as Peter Mandelson would put it) about Hammond's remark, with allies suggesting the Chancellor was referring to European not British politicians when he talked about 'thoughtful' types. Davis has an 80% approval rating among ConHome members, don't forget. And there is common ground between DD and Hammond, not least on the need for a 'smooth' Brexit. Today's Cabinet should be fun, nevertheless.
Today's 'Brexit Week' report from Lords EU committees says a "clear game plan" is needed on trade. " "It is unlikely that a bespoke EU trade agreement can be agreed within Article 50's two-year period, so a transitional deal is vital for protecting UK trade, and jobs that rely on trade."
Maybe we will get more light when a former deputy director general of the WTO appears before the International Trade Committee at 10.15am today. Shadow Brexit Secretary Keir Starmer also has a speech today warning of the dangers of Hard Brexit, but with Labour still split on immigration, its own problems are perhaps just as bad as the Government's.
Jeremy Corbyn was in good spirits at his Christmas drinks party for the media in the Commons last night. Allies say the coming break will be his first un-broken holiday since 2014. But the Sun suggests Christmas has come early for the Labour leader, with a leaked version of the party 'grid' showing a 'virtually empty diary' for next week - although Friday Dec 16 is listed as 'Concert for Corbyn, Christmas Jumper Day'.
Corbyn these days treats such reports like water off a duck's back and seems even more Zen-like than ever. Last night he thanked the Sun for sending a reporter up a tree to watch him on his allotment. He also had some gags.
There was this: "I wouldn't dream of wearing any rubbishy old pair of trousers costing a thousand quid so Nicky Morgan and I are going off shopping later on to get some new gear for me for next year." And then this: "I know fully understand what George Osborne meant when he said Britain was going to be on the March of the Makers. Anyone who can get so much money for a one-hour speech has to got to be seriously on the make."
John McDonnell was on hand with his own jokes too. "I would like to thank you for your loyal support over the past 12 months…I would like to," he told the gathered hacks. He had a jibe at one particular commentator's Mystic Meg skills: "It was predictable that we were going to lose the referendum as soon as Dan Hodges predicted a massive win for Remain".
And with McDonnell there's always bite to the humour. After yesterday's Commons Urgent Question saw Labour urge an Ofcom referral of the Murdoch BSkyB bid, he also couldn't resist a jab at Karen Bradley's current special adviser - a former reporter on the Sun: "As a former Murdoch employee moving to DCMS, it's a complete coincidence that Rupert Murdoch has now put a bid for Sky. And I won't have anyone say any different".
Corbyn pointed out HuffPost had already reported, just minutes earlier, from the PLP. But Nick Brown may not be as sanguine about the growing restive mood in the ranks. Some Labour MPs are threatening a 'work to rule' after Brown addressed a Momentum meeting that called for mandatory reselection of MPs. They're just as upset that there was no sanction for three shadow ministers who defied the whip on Brexit last week. See my story HERE.
Amid worries over Labour's 4th place in Sleaford, Vernon Coaker told the PLP that voters had 'stopped listening' to Labour on the doorstep, despite a local A&E being closed, because the only issue the voters wanted to talk about was Brexit. Corbyn allies counter that "just seven MPs" (including Corbyn and McDonnell) went on the Sleaford stump - and wonder why Tom Watson was not out campaigning. Funnily enough, the deputy leader (who joined JC for his Xmas drinks last year) was not present last night. He has his own reception tonight.
As for Labour's 'empty' grid, it seemed to lack the House of Lords' activity, where last night there was a Government defeat as peers approved a Jan Royall amendment for longer sentences for stalking. On the Wales Bill, it looks like Labour have got ministers to agree to devolve to the Welsh Assembly fixed odds betting regulation. Small wins but Opposition wins nevertheless.
A quarter of a million people will be hit by the Southern trains strike by Aslef drivers today. And the Communication Workers Union has also announced five days of strikes at Crown Post Offices starting Monday and including Christmas Eve. Having been on, then off, the winter's first real industrial action is very much back on.
Transport Secretary Chris Grayling has again said that the train dispute is 'politically motivated' because there are no job losses under Southern's plan to axe train door roles. The Sun urges Grayling to hand the franchise to someone with the will to "crush the strikers". Grayling gifts the papers a headline by revealing what Aslef chief Mick Whelan told him soon after he got the Transport job this summer: "With virtually his first breath he promised me 'ten years of industrial action'." On the Today prog, Whelan cited claims that DfT civil servant had wanted to 'break' the union.
The Mail carries a photo of a smiling Jeremy Corbyn at the train drivers' union Aslef's Christmas dinner last week. Not surprisingly, the Conservatives are very keen to land a lot of the political flak at Labour's door, with the 'when will you condemn the strike?' game already started. Shadow Transport Secretary Andy McDonald shows no sign of playing, blaming instead intransigent management. The Times points out that Labour received £118k in donations from Aslef and £770k from the CWU last year (including £40,000 to Jezza's leadership campaign).
To make matters worse, London's Tubes seem to be grinding to a halt. The Piccadilly line has been dire for weeks and today the Victoria Line has huge delays. Add in all those suburban lines like South West Trains and you can see why commuters are getting very grumpy indeed.
BECAUSE YOU'VE READ THIS FAR…
Speakign of unions, Gerard Coyne is a name you're going to hear a lot of over the next four months as he takes on Len McCluskey for the job of general secretary of Unite. The BBC's Laura Kuenssberg reveals that Coyne, the union's West Midlands regional secretary, will formally launch his campaign today.
As I wrote last week, it's worth noting that Coyne's father-in-law is Bill (now Lord) Jordan, the former leader of the AEU engineering union (now part of Unite). Jordan, like Ken Jackson, was among the 'moderate' union leaders who could be called on to support the Labour leadership in battles against the Left. Since those days, the Left has proved much more adept at organising to win elections on very low turnouts (which are blamed on Government refusal to allow electronic balloting).
Having started life as a shop worker at Sainsbury's, Coyne's pitch is that he wants to focus more on representing members of Britain's biggest union rather than getting into party politics. The model is the kind of constructive engagement such as the GMB-Community-Unite deal on pensions that looks like it has saved 8,000 steel jobs in Port Talbot. Having said that, if Coyne wins he could have a huge role in party politics - as he'd decisively shift the balance of power on Labour's NEC. But it's a massive task to unseat McCluskey. Let alone Corbyn.
Donald Trump tweeted last night that he will today finally announce his choice for US Secretary of State. Mitt Romney announced on Facebook that it would not be him, but the former Republican Presidential contender's words in 2012 about the threat posed by Russia now look awfully prescient - and no more than in Syria.
The Commons has an emergency debate on Aleppo this morning, as the rebellion against President Assad appears to reach its endgame. The Guardian splashes on desperate messages imploring the international community to save civilians in besieged districts, with one doctor saying "This is a final distress call to the world. Save Aleppo". Teacher Abdulhafi al-Hamdo Tweeted: "I can tweet now but I might not do it forever. Please save my daughter's life"
Russia's role in the Aleppo seige will be picked over by historians, as will support for Putin from Trump, Farage, Nuttall and others. But right here, right now, the Morning Star has a front page that has staggered Labour MPs with its headline: "Final Liberation For Aleppo Is In Sight". Stephen Doughty calls it 'vile and disgusting', others compared it to the Daily Worker's infamous front page welcoming the Nazi-Soviet pact.
Will Trump really pick as his Secretary of State Rex Tillerson, the ex-ExxonMobil CEO who was given a 'friendship' award by Putin? The Kremlin praised Tillerson yesterday as 'highly professional'.
If you're reading this on the web, sign-up HERE to get the WaughZone delivered to your inbox.
Got something you want to share? Please send any stories/tips/quotes/pix/plugs/gossip to Paul Waugh (paul.waugh@huffingtonpost.com), Ned Simons (ned.simons@huffingtonpost.com), Martha Gill (martha.gill@huffingtonpost.com) and Owen Bennett (owen.bennett@huffingtonpost.com)
Related