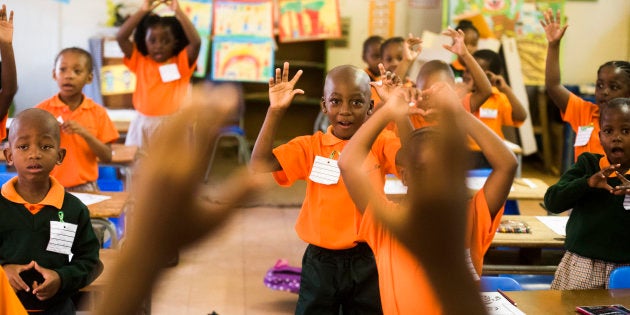 More than 18,000 pupils between Grades 1 and 12 have not yet been placed in schools, Western Cape Education MEC Debbie Schafer said on Wednesday.
But the provincial education department would meet its legal responsibility to place them all as soon as possible, she said during a visit to Valhalla Primary School in Elsies River.
"We will do what we can, but unfortunately there may be cases where classes are bigger than we would like. We also have mobile classrooms we have kept in reserve to allow us to use them where they are most needed," she said.
More than one million pupils made their way to schools across the province on the first day of the school year on Wednesday.
Schafer consoled some of the Grade R pupils as they cried uncontrollably, whispering words of encouragement as they got into their first school project – colouring in.
One little boy made a dash for the door, but was caught by his grandmother, who helped carry the kicking and weeping first-timer back to his desk.
Schafer said that, within the next 10 days, snap surveys would be conducted at the province's schools to check availability so that those still seeking placement could be registered.
She encouraged parents to first make their way to their preferred schools and, if unsuccessful, to contact their district office for assistance. -- News24