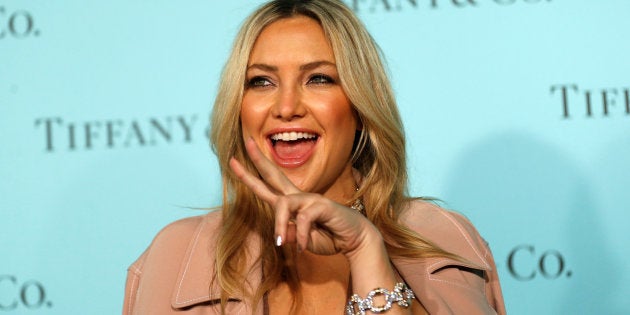 Kate Hudson's brother Oliver has poked fun at tabloid rumours about his sister and Brad Pitt dating, delivering some deserving sarcasm to those factless based claims.
On his Instagram, Hudson posted an hilarious response to a Star magazine cover featuring the pair. The magazine's cover claimed that Pitt had moved in with the actress.
"Yeah and it's been hell!! He's messy as shit! He drinks out of the fucking carton and leaves the door open when he's taking a dump!!" Hudson wrote.
"He's already calling me brother and has driven a wedge between myself and my real brother Wyatt who now won't speak to me."
"My mom's overtly flirting with him! She's wearing these little nighties around the house now?! But ALL DAY!! Like at 3pm!" Hudson said, referencing his mother Goldie Hawn.
Not only is the post absolutely hilarious, it's also the perfect way to expose the tabloid rumour for exactly what it is -- a rumour. Well played.