The five things you need to know on Thursday, February 9…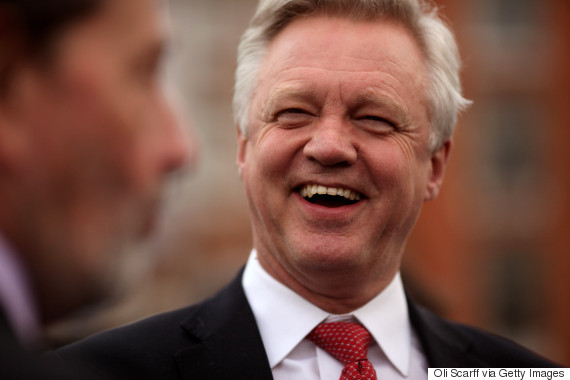 1) THE FINAL COUNTDOWN
For the Eurosceptics, joy it was to be alive in Westminster last night. Outside the Members' Lobby, both John Redwood and Bill Cash told me that "historic" was, for once, the right word to apply to the Brexit Bill clearing the Commons. One senior ministerial Brexiteer, ahead of the Third Reading of the EU (Notification of Withdrawal) Bill, couldn't hide his delight, telling me "I am about to have the best moment of my life, since my wedding night! I've waited for this for 25 years!"
Many Cabinet ministers were pointing out the scale of the vote (roughly 5-1) meant that the Lords would be daft to attempt to block the will of the Commons - and of the public. Most ministers know that Labour's Lords leader Baroness Smith has already said she won't defy the EU referendum result. But I, along with other hacks, got a text from a senior Government source: "The Lords will face an overwhelming public call to be abolished if they now try and frustrate this bill".
And the Telegraph has a wonderful quote that Tory whips would order "everyone who is not lame, dead or senile" to back the bill. No.10 were this morning dialling down that rhetoric, and David Davis himself stressed the Lords were perfectly entitled to scrutinise the legislation (all 136 words of it). DD did add that peers had to do their 'patriotic duty'.
A triumphant Davis was in Strangers' Bar after the vote, and offered to give Diane Abbott a kiss, I'm told. She recoiled and told him to 'fuck off'. Abbott was accompanied by Shami Chakrabarti, one of DD's allies on civil liberties during his 'wilderness years'. It's unclear whether the DD-Abbott exchange was all friendly banter or had a real edge.
Tom Newton-Dunn in the Sun has some fascinating intel on Tuesday night's botched Tory Remainer rebellion, revealing Nicky Morgan claimed she had been "lied to by the Prime Minister" over plans to give MPs a meaningful vote on the final Brexit deal. But in the end, the past few days showed a masterclass by Theresa May and Davis in how to handle a Commons rebellion with a tight majority.
With the Brexit bill set to clear the Lords by March 7, the day before the Budget, we could even see May add a final flourish by triggering Article 50 in the middle of the month - two weeks early.
2) ABBOTT AND THAT FELLOW
Given the general public's lack of interest in politicians, I suspect some will know who Diane Abbott is, but very few will have ever heard of Clive Lewis. Depending on Lewis's next few months, they may get to hear more of him.
Or they may not. Because for all the media hoopla about the resignation of the former Shadow Business Secretary last night - when he finally decided to defy the party whip to oppose the Brexit bill - many Labour MPs in the lobby and bars were issuing a collective 'meh'. And never forget that under current rules, new candidates for party leader need 35 MPs to nominate them. I'm told Lewis would at the moment get no more than 20.
MPs point out he was Shadow Business Sec for four months and Shadow Defence for three and a half months and did little in either to take the fight to the Tories. Several pointed out Lewis mistakenly voted for the Government clauses on the bill at one point.
Of course, Lewis has a decent backstory as a working class, mixed-race kid who served as a soldier then a broadcaster, before entering Parliament in Norwich in 2010. He goes down a storm on the stump with Corbyn-supporting party members and it won't do him any harm to be seen as out of step with the PLP. But rules is rules and unless the NEC can change them, he has a formidable hurdle to jump to get on the ballot paper - not least as MPs were badly burned by the 'oh, go on, it's Jeremy, he won't win' Corbyn nominations in 2015.
Diane Abbott told Newsnight she thinks "This is not a Tony Benn Brexit, this is a Donald Trump Brexit". Which sounded odd, given she voted for the Bill. But in the early hours, she issued a statement saying "I voted for the Bill as a loyal supporter of Jeremy Corbyn".
Corbyn had probably his best ever PMQs yesterday, thanks to his 'sweetheart' texts from one hapless Tory council leader. Yet it was Labour that was looking broken-hearted and shambolic last night after 13 frontbenchers quit. Nicola Sturgeon was swift to pounce on Corbyn's tweet declaring 'REAL FIGHT STARTS NOW', and the online ridicule was brutal. I'm told Rebecca Long-Bailey will get Lewis's job, Andrew Gwynne will get her Shadow Chief Sec job, Jess Morden will get Shadow Wales and Grahame Morris will get Shadow Defra. But Corbyn is in no hurry to do his reshuffle and many junior rebels may escape any punishment.
3) DUB STEP
It wasn't a good look yesterday when the Government slipped out its decision to end the 'Dubs' scheme to take in child refugees. Buried in the fifth paragraph of a Written Ministerial Statement issued between PMQs and the Brexit votes, the Home Office revealed just 350 kids had been helped - far short of the 3,000 many had expected.
Labour peer Lord Dubs, whose amendment last year had set up the scheme, told me it was a "shabby" move, which failed to deliver "the letter and spirit" of his plan. "They've done it in an underhand way but the main issue is what they've done." Today, you can bet that Home Affairs Committee chairman Yvette Cooper has this morning demanded an Urgent Question. Alf tells me he will raise it in the Lords too.
Theresa May has long played hardball on Syrian refugee migration to Europe, insisting that blanket welcomes like Angela Merkel's are counter-productive and preferring to offer support 'in-region'. It may be that the real reason for the low number of children helped in the UK is a lack of places offered by councils, which again points to their own funding issues.
But as Alf told me last year, when May had initially defeated his amendment, he saw her looking pleased: "You might be smiling, but I'm not giving up!". Thanks to the Lords and some Tory rebel MPs, he got his way last year. Will the PM reconsider now, even at this late stage, given the whole issue risks undermining her 'shared society' message? After all, in an interview with the New Statesman, she says: "I hope there are Labour voters out there who will now look at us afresh.."
BECAUSE YOU'VE READ THIS FAR…
Watch this blind skateboarder try, try and try again to get a trick right. Just brilliant.
4) SURREY, CAN I HELP YOU?
As Elton John didn't quite put it, Surrey seems to be the hardest word. Jeremy Corbyn showed yesterday that he has learned the tricks of the trade at PMQs, asking tight questions and using the powerful ammo of leaked texts about funding at the impeccably Home Counties county.
The killer text from Surrey County Council leader David Hodge was to 'Nick' in Whitehall: 'The numbers you indicated are the numbers I understand are acceptable for me to accept and call off the R.' Turns out Hodge had sent the texts to fellow Local Government Association chief and Newcastle council leader Nick Forbes.
No.10 insisted no special deal had been done and it's true Surrey won't get extra council tax help this year. But Hodge hinted there had been a chat about longer term help: "I am confident that the government now understands the real pressures in adult social care and the need for a lasting solution." This may well apply to all councils. Yet Surrey is also now included in a pilot scheme to let it keep all of the business rates raised across its area. Council and social care funding is an issue that ain't going away.
5) JUDGE DREAD
Elton John's lyrics in fact now sound like a Trump tweet ("It's sad, so sad (so sad) It's a sad, sad situation.."), and it's true that you're never likely to hear the US President apologise for anything. But his recent remarks about the judiciary's blocking of his travel ban are clearly causing concern, even among his allies.
Trump had famously attacked US District Judge James Robart as a "so-called judge" whose "ridiculous" opinion "essentially takes law-enforcement away from our country." Yesterday, Trump went further, declaring "I won't say the court was biased. But so political". Underlining his 'banana Republican' credentials, he appeared to try to rule on the case himself. Now even his own nominee for the Supreme Court, Neil Gorsuch, has told a Democrat senator that Trump's attack was "demoralising and disheartening" for the judiciary.
The FT reports that Trump's pick for EU ambassador, Ted Malloch, embellished his new autobiography. It includes claims that a business documentary he made "was nominated for an Emmy Award". It turns out the film had been submitted for a Lower Great Lakes Chapter Regional Emmy, but not nominated. Best of all, he says he was once "knighted in the Sovereign Order of St John by the Queen, Elizabeth II herself". The award is equivalent to an MBE - and the Queen never attends its investiture.
If you're reading this on the web, sign-up HERE to get the WaughZone delivered to your inbox.
Got something you want to share? Please send any stories/tips/quotes/pix/plugs/gossip to Paul Waugh (paul.waugh@huffingtonpost.com), Ned Simons (ned.simons@huffingtonpost.com), Martha Gill (martha.gill@huffingtonpost.com) and Owen Bennett (owen.bennett@huffingtonpost.com)