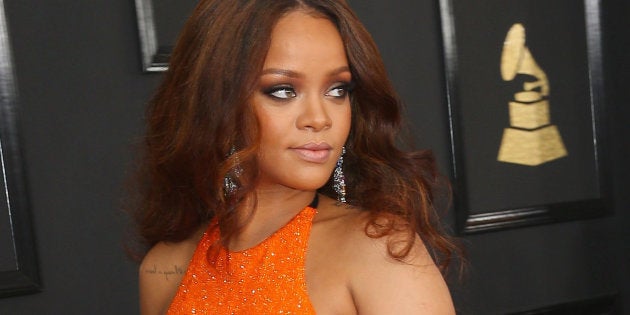 When it comes to playing by your own rules, no one does it quite like Rihanna.
During her time in the spotlight, we've watched her transform from the young woman behind pop bangers like 'Pon De Replay' and 'Don't Stop The Music' to one of the biggest stars in the world - and when we say she dances to the beat of her own drum, we mean it.
From her social media putdowns to her amazing red carpet looks, we're celebrating her 29th birthday with 29 of the moments she gave zero fucks, and we loved her all the more for it...
1. The time Ciara suggested that Rihanna hadn't been "the nicest" to her at a party
3. And who could forget her comment about Drake and Lil Wayne later that evening?
4. Or the time she tried (but ultimately failed) to look flattered by his introduction when she was given Video Vanguard at the VMAs?