Semicolon tattoos are becoming increasingly popular - and while you might initially think it's some kind of "hipster" fashion statement, in reality it's something far more important.
A growing number of people are inking the punctuation mark onto their skin as a message of hope and a way of conveying the mental health struggles that they are trying to overcome.
Selena Gomez, who has been incredibly candid about her battle with anxiety, recently had a semicolon tattooed onto her wrist along with her co-stars from '13 Reasons Why', Alisha Boe and Tommy Dorfman.
Writing on Instagram, Dorfman said: "Today was a magical day. Another day to be grateful to be alive. Alisha, Selena, and I went together to get ; tattoos. For us, it means a beginning of another chapter in life, in lieu of ending your life. I struggled with addiction and depression issues through high school and early college. I reached out and asked for help. At the time, I thought my life was over, I thought I'd never live past the age of 21.
"Today I'm grateful to be alive, in this new chapter of life in recovery, standing with my colleagues and friends, making art that helps other people."
The tattoo trend, first initiated by Project Semicolon, encourages people to draw semicolons onto their wrists.
The organisation's website states that this is because the punctuation is used when an author "could've chosen to end their sentence, but chose not to".
"The author is you and the sentence is your life," the site reads.
Now, more and more people are opting to tattoo semicolons onto their skin as a symbol of hope.
The aim of the tattoos is to present hope and love to those who are struggling with depression, suicide, addiction and self-harm, as well as the families and friends of those who have struggled with mental health problems.
Amy Bleuel, who co-founded the project, died by suicide on March 24 2017, aged 31.
She previously told HuffPost UK Lifestyle that she launched the project to honour her father, who she lost to suicide.
"I set out to inspire others so they can know they are not alone, that their story matters," she explained.
The project aims to encourage discussion surrounding mental health, for both those suffering from mental illness, and their family and friends. And it seems to be doing just that.
Jennifer McCarty posted a picture of her tattoo on Facebook with the caption: "I lost my sister four years ago after her long battle with depression and drug addiction. This is for her."
Meanwhile Francesca Sara wrote: "I lost my husband last year, 38 years. I'm depressed and I think about suicide almost every day.
"My semicolon tattoo reminds me that, maybe, the story isn't over."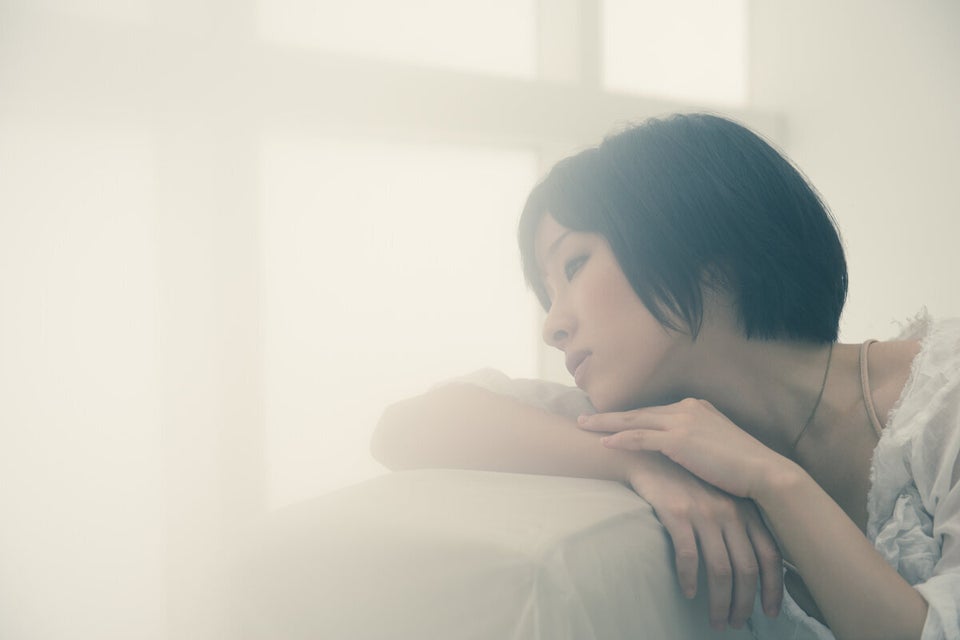 The Facts About Depression Symptoms