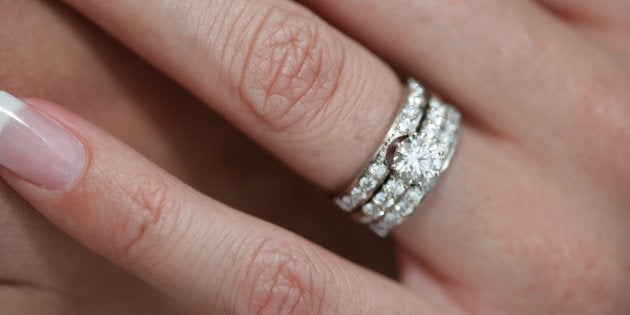 A wedding venue near Stanford in the Western Cape has allegedly refused to host a wedding of a same-sex couple on their premises on the grounds of the couple's sexual orientation.
In an email sent to HuffPost SA, written by 29-year-old Alex Thorne, she says: "A few days ago, I emailed Beloftebos - www.beloftebos.co.za to enquire about dates, as my girlfriend and I are thinking about taking the next step. I mentioned that this was a same-sex wedding, and assumed they'd have no problem with it."
Thorne says she later received communication from the venue saying it "would be unable to host the wedding."
"Sensing that the issue might be my sexuality, I asked if it had something to do with the dates, and was sent an email explaining that their policy is to only cater to heterosexual weddings," she says.
Johan Meyer, health manager at LGBT wellness organisation OUT told Huffpost SA: "This is a potentially very dangerous situation."
He said in a society like South Africa, where homophobia was still rife, any situation that disadvantaged same-sex couples may serve to further perpetuate homophobic attitudes.
Meyer believed when one entered into a public service domain, their religious beliefs should be set aside.
And while he acknowledged provisions in South Africa that grant service providers grounds to refuse to offer services, he was concerned that it may become entry points for discrimination.
"Yes, venues are privately owned but South Africa should relook laws that allow people to use these provisions as excuses to discriminate. If not, it becomes easier for a susceptible society who don't think for themselves to also start using that as a reason to discriminate," he tells HuffPost SA.
"It's the same thing with Home Affairs, where there are reports of offices not willing to perform same-sex weddings. If you are a same-sex couple without many resources and with access to only that office, it becomes very difficult for you," points out Meyer.
"I believe in all freedoms, freedom of expression, religious expression, but we must be always wary of the other side of the coin. The loophole that it can be used as an excuse to discriminate must be urgently addressed," says Meyer.
Attempts to get comment from the venue have been unsuccessful.
Stanford Tourism, however, has issued a brief response on social media.