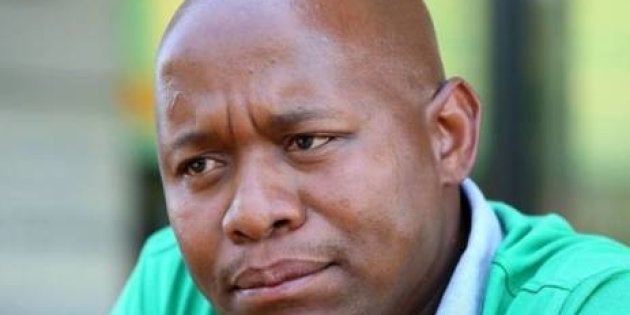 The African National Congress (ANC) in KwaZulu-Natal on Thursday received a letter of apology from Edward Zuma for remarks directed at former finance minister Pravin Gordhan and ANC NEC member Derek Hanekom.
Zuma's eldest son, in an open letter last week, described Gordhan as a "stooge for white monopoly capital" after he warned of a looming "10 year disaster" if South Africans did nothing about state capture.
In the open letter, Edward also referred to Hanekom, former tourism minister, as a "white Afrikaner askari".
Earlier, the ANC in KZN said it had been "left with no choice but to continue with charging him", giving him until Wednesday midnight to retract his remarks.
"The ANC expresses its sincere gratitude to Cde Edward for respecting and subjecting himself to the political discipline of the organisation,"ANC KZN spokesperson Mdumiseni Ntuli wrote on Thursday.
In a letter written to the ANC, Edward said he had no intention of causing offence by expressing his view on the current political landscape in the country.
"I withdraw those words that might have caused this and wish to plead for forgiveness from the ANC on that," he said.
Edward initially stood by his remarks and didn't regret writing the letter, according to EWN.
The South African Human Rights Commission (SAHRC) last week said it was concerned by the content in the latter authored by the president's son. The commission said some of his statements promoted racial hatred and were both disturbing and offensive.
On Gordhan, Edwards wrote, "By being the extension of whites and white monopoly capital stooge' Gordhan shows us of his inferiority complex to whites but superior complex to natives' that whites according to him and his inner world - deserve to be accorded a perpetual status as masters' and an African native is unimaginative to be of higher status than any race in this country".
Zuma Jnr also wrote that both Hanekom and Gordhan have "brazenly and unabashedly spoke out against the majority elected and South Africa President, Jacob Zuma, on various white monopoly capital platforms".
He accused both of countering the programmes and policies of the ANC intended to "radically advance the lives of the native and particular [sic] black people of this country".