Jeremy Corbyn has accused Tory MPs of telling each other "we've never had it so good" as he attacked the Government's record on the economy.
The Labour leader also said pay rises for police and prison officers announced this week did not go far enough and would have to be paid for by cuts in other budgets.
Theresa May said the Tories were overseeing sound management of the economy, which Labour would destroy if it got into government.
Mr Corbyn's attack came after reports of comments made by Chancellor Philip Hammond at the Conservatives 1922 Committee of backbench MPs.
"He told Conservative MPs 'look at us – no mortgage, everybody with a pension, never had more money in the current account'," said Mr Corbyn
"A Conservative prime minister once told Britain 'you've never had it so good'.
"Now Tory MPs tell each 'we've never had it so good'.
"Can the Prime Minister tell us what's happened in the last seven years to the average person's bank account?"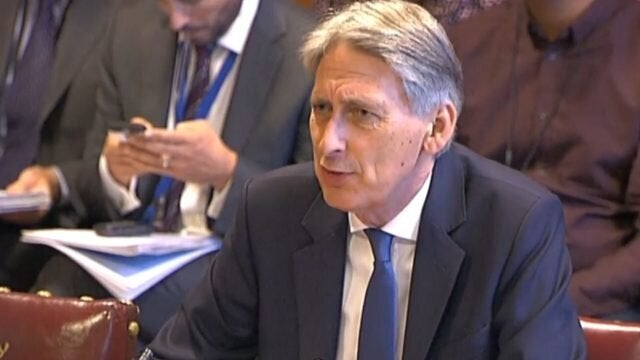 Jeremy Corbyn responded to comments made by the Chancellor Philip Hammond (PA Wire)
The Prime Minister pointed to the latest figures showing record levels of employment, criticising Mr Corbyn for failing to acknowledge the figures in his questioning.
She added: "Let's look at what has happened in our economy, what do we see?
"Record levels of direct investment in the British economy, firms investing in this country because they believe in the future of this country.
"What we also see from the employment figures today, more people in work than ever before, we see more women in work, we see more 16 to 24-year-olds in work or in full-time education than we've seen before.
"That's what you get with a strong economy, and what do we know, and what do the people know?
"That the Labour Party, with its high debt, its high taxes and its fewer jobs, the Labour Party would only destroy our economy as they did last time."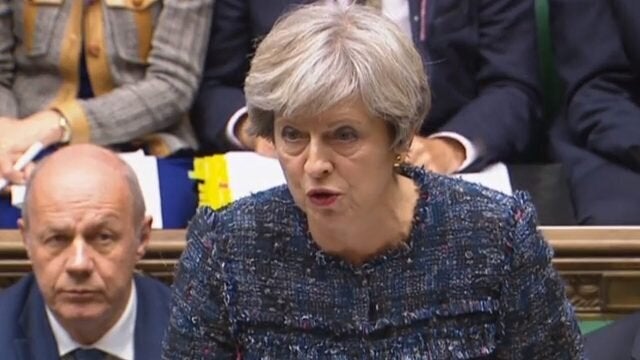 The Prime Minister said public sector pay had to be fair for taxpayers as well as the workers (PA Wire)
Earlier this week Downing Street said the seven-year public sector pay cap is to be scrapped, unveiling a 1.7% hike for prison officers and improvements totalling 2% in police pay for 2017/18.
But Mr Corbyn said that with inflation running at 2.9%, even these pay rises amounted to a pay cut in real terms.
He added: "Anything less means that dedicated public servants are worse off again and they've been made worse off every year for the past seven years.
"Yesterday the Prison Officers' Association weren't impressed either with the 1.7% offer, saying it's a pay cut, it's not acceptable.
"We discovered that they are being offered, the police as well, a slightly smaller real terms cut in their incomes, came the news that this would be funded by more service cuts.
"Can the Prime Minister guarantee no more police or prison officers will be lost as a result of the decisions she's made this week?"
Mrs May said public sector review bodies were independent, and that Mr Corbyn had failed to take account of automatic pay increases for many in the public sector.
She added that public sector pay had to be fair for taxpayers as well as the workers.