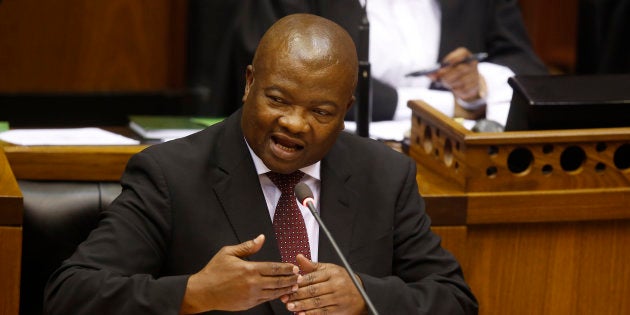 United Democratic Movement leader Bantu Holomisa has lashed out at the Democratic Alliance for using a draft report to oust Nelson Mandela Bay deputy mayor, Mongameli Bobani.
Holomisa said in a statement addressed to the DA, that the opposition party used a draft report prepared by PricewaterhouseCoopers (PwC) to "mastermind a dubious campaign" to remove Bobani from his post under "false pretences".
"You had relied on an embargoed PwC draft report, which we certainly would not have seen had we not demanded a copy at a meeting of coalition partners on 22 August 2017 - only two days ahead of the DA bulldozing a questionable motion of no-confidence in [Bobani] through Council," Holomisa said.
"The fecklessness of the draft report forced you to keep it secret, but it did not preclude you from abusing it. You and your colleagues have publicly criticised me personally and the UDM, saying that we condone corruption."
Holomisa claimed the DA based its whole "concerted campaign" on a document in which he says PwC had not expressed an opinion.
"Little wonder that you kept it hidden in your briefcase as there is nothing in the report, contrary to your public misrepresentations, implicating Bobani," Holomisa said.
"It is highly suspicious and abnormal that the accused, his party, the coalition partners and the NMBMM Council itself had been kept in the dark about the draft report."
He demanded the DA apologise to him and his party.
Bobani was sacked after a controversial vote of no confidence in the city council last month. This led his party on a rampage with Holomisa issuing an ultimatum that if Bobani is not reinstated by August 28, the party would pull out of the coalition.
He was ousted under accusations of undermining a recent State of the City report by holding his own, separate event and the DA also claimed that two separate forensic reports by independent auditing firms found serious prima-facie evidence of maladministration, fraud, and tender irregularities involving departments directly under Bobani.