A patient fitted with the Endobarrier device has said the treatment changed his life, helping him shed 10in from his waistline.
Father-of-two Harnaik Pharhani said that before he joined the study – carried out by Dr Bob Ryder at City Hospital in Birmingham, which is part of Sandwell and West Birmingham Hospitals NHS Trust – his condition was out of control.
The Type 2 diabetic, from Great Barr, Birmingham, said his blood sugar levels had increased, as had his blood pressure and cholesterol. He weighed just over 21 stone.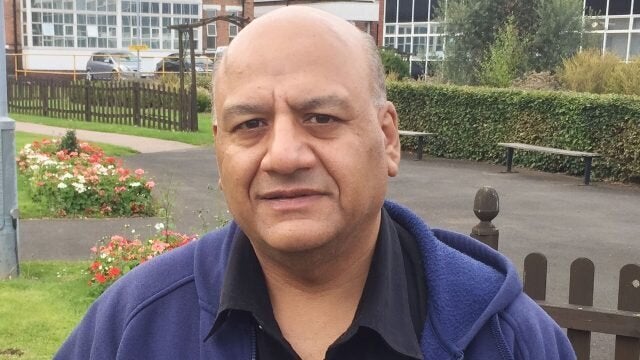 Harnaik Pharhani lost 10 inches from his waistline after using the Endobarrier device (PA Wire)
Since then, the 53-year-old has lost three and a half stone and gone from a 54in waist to 44in.
He said: "I definitely think the treatment needs to be rolled out across the NHS. It is very important to help people like myself and those that suffer from other conditions like sleep apnoea which can lead to obesity.
"It is a radical and life-changing treatment. I hadn't played any sports for a while because of my weight gain. But now I regularly play badminton with 18-year-olds who aren't very happy when I beat them at the game.
"Now I can go along to regular High Street stores and buy clothes off the shelf. People complain about having a double chin, I had a triple chin and people thought I looked like I was in my 60s.
"Now the weight has fallen off, they say I look 10 years younger than my real age and I don't have a triple or double chin."
"I knew that if I was on the programme I would get the help and care in a structured way."
The device was removed after 12 months and he has managed to keep the weight off and his condition under control.