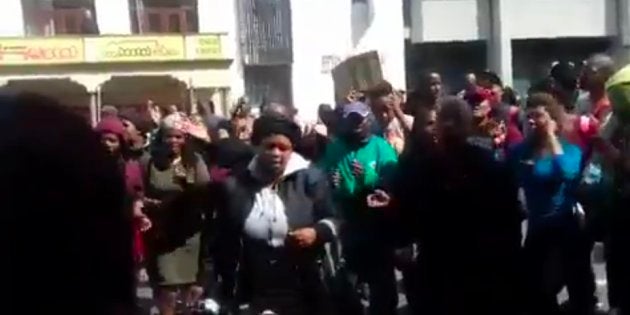 Students from the Cape Peninsula University of Technology (CPUT) have gathered in Cape Town's city centre in protest over a disciplinary action against four students for misconduct.
One student told EWN the students had received "unnecessary charges that [the university] couldn't explain".
Meanwhile, CPUT's Mowbray campus was shut down on Wednesday in light of protest action and heightened tensions on campus. The university in a statement said a group of protestors had disrupted classes and the campus would remain shut down until further notice.
CPUT's Cape Town campus was petrol bombed a workshop in the engineering building on Monday, while students reportedly clashed with security guards.
The institution last month was forced to temporarily close its Cape Town campus in light of protests over student accommodation. A small group of protestors are reported to have started a fire in a hall and attempted to clear buildings of staff and students with force, according to News24.