Theresa May's minority Government was accused of "running scared" after allowing a second Labour-led motion to be approved by MPs.
The Opposition tabled a motion in a bid to scrap regulations which allow universities to raise fees up to £9,250 a year and claimed that a victory would be binding on ministers.
It was approved unopposed after no MPs voiced opposition when asked by deputy speaker Dame Rosie Winterton.
The fees debate followed an earlier Labour-led proposal to scrap the pay cap for NHS workers.
This non-binding motion was also approved unopposed, which represented a symbolic defeat but prevented the Government from suffering the embarrassment of seeing their allies from the DUP walking through the lobbies in support of Labour.
The Conservatives say the terms of the confidence and supply deal with the DUP does not cover non-binding opposition motions, with Tory MPs not whipped to turn up to vote.
Shadow education secretary Angela Rayner, raising a point of order after the fees proposal was backed in the Commons, said: "The vote today reflects it's the will of this House that the increase in tuition fees be reversed."
Ms Rayner said MPs had voted unanimously to revoke the regulations, and questioned how to secure an undertaking from Education Secretary Justine Greening that the Government will immediately implement the "will of this House".
She said: "We have a constitutional crisis because this Government is running scared and not allowing votes in this House."
The Government has previously rejected the assertion that Labour's tuition fees motion was binding.
Ms Rayner earlier said hiking tuition fees by another £250 a year will make it "unsustainable for students and completely unfair".
Part-time and mature students, she said, were dropping out at record levels and students were deterred from going to university.
Universities have been accused by critics of acting like a cartel to set the maximum level of fees, and concerns have also been raised about student loans with interest rates of more than 6%.
Ms Greening claimed Labour's student finance policy was "a cold, calculating con-trick on young people".
She said Ms Rayner's Welsh Labour colleagues were implementing the "very increases in line with inflation that she is opposing today".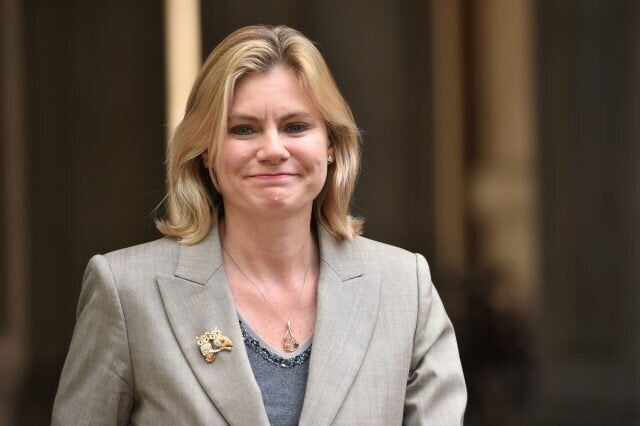 Education Secretary Justine Greening accused the Labour Party of hypocrisy (David Mirzoeff/PA)
"That is a level of hypocrisy that is becoming the hallmark of the current Labour front bench."
Ms Greening told MPs that Labour's policy was to have no tuition fees, and said such a stance would mean "fewer students at worse universities" – describing it as "anti-social mobility policy writ large".
No DUP MPs were in the chamber for the start of the debate on tuition fees, with the SNP claiming "they have all headed to the airport".
There were reports the DUP would support Labour's motion, going against the Government with which it has a confidence and supply arrangement.
Two DUP MPs were visible in the chamber at the time of the vote.