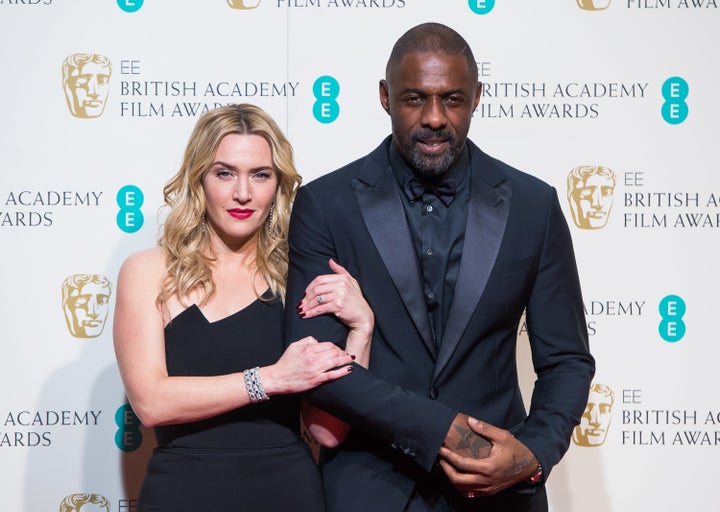 During their chat, Winslet talked about how she took the reins during a sex scene between her and Elba, since she had more experience in the area than her co-star or their director, Hany Abu-Assad.
And that's when Winslet learned something new about Elba. While Winslet was directing, Elba had one simple request.
"'Keep your socks on,'" the actress recalled Elba telling her. "I'm like, keep my socks on? Everything else is off. What's with the socks?"
She then revealed a deep truth about Elba. "He was like, 'I got a foot thing.'"
Elba immediately followed up her statement by saying to Norton, "I got a thing, you know. Just a thing."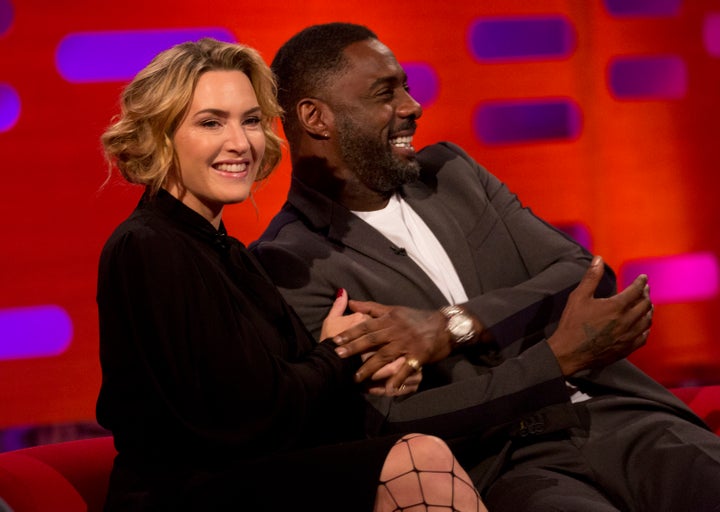 Winslet, however, thought she understood where Elba was coming from, admitting that she has Hobbit-like feet.
"I've got very, very big feet and they're not particularly beautiful feet, either," said the actress.
To which, Elba responded: "They're all right, they're all right."
And that's when Winslet decided to drop the real bombshell. Elba isn't grossed out by feet at all.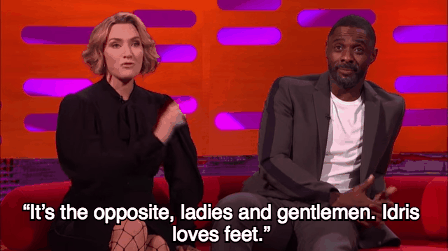 "It's the opposite, ladies and gentlemen," she said. "Idris loves feet."
That's right, feet quite literally rock his socks. And if that wasn't enough, Winslet then tried to help the audience out.
"Everyone take your shoes off!"
Aw, thanks for stepping out with this story, Kate.