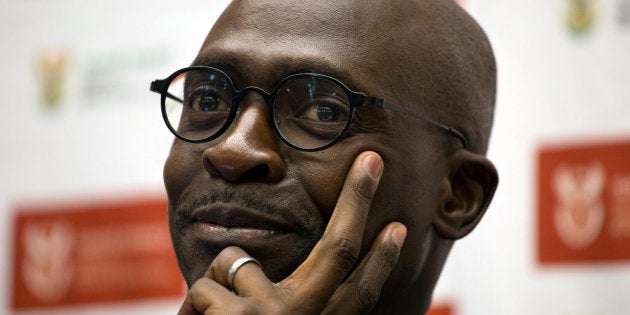 South African Airways (SAA) has been dealt a blow, as government has abandoned plans to sell its shares in Telkom to save the failing airline, Business Day reported on Friday. While this leaves questions about how government will raise funds for SAA, finance minister Malusi Gigaba says a plan is in place.
SAA reportedly received a R2.2-billion capital injection from Treasury at the end of June, just as a loan from Citybank was due to be paid. But it has asked Treasury for a R13-billion capitalisation over three years, Business Day reported.
Times Live reported in August that government was to give SAA a R10-billion bailout through the sale of its Telkom shares. This followed a statement by DA MP Alf Lees in Parliament, revealing a secret, leaked Cabinet memo that showed government's plans.
The news was criticised by opposition parties. EFF MP Mbuyiseni Ndloze reportedly said: "How do you explain selling your stake in Telkom to go and reward Dudu Myeni [chairperson] in SAA ... selling it to go and save an incompetent, corrupt board in SAA," according to Times Live.
At the time, Moneyweb reported that Telkom advised its shareholders to "exercise caution" as the sale of government's shares could impact Telkom's share price.
According to Business Day, it is unclear why Treasury abandoned its plans. Treasury spokesperson Mayihlome Tshwete told the paper that Telkom generated dividends for government and other options would be explored.
Tshwete reportedly said "there is a plan" to save SAA, which would be announced by Gigaba when he tabled his medium-term budget statement in two weeks' time.