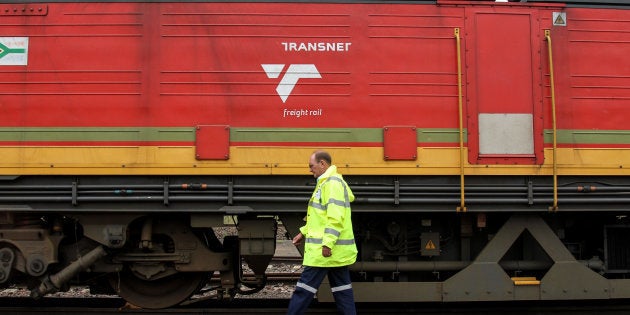 China's former ambassador to South Africa says he met the Guptas while working in South Africa, eNCA reported. The ambassador, Zhong Jianhua, who served from 2007-2012, reportedly made the remarks during a talk about China-Africa relations at Oxford University on Thursday.
Jianhua was reportedly asked about allegations that China South Rail had bribed the Guptas to secure a contract with Transnet. He reportedly said it was up to the South African authorities to deal with the allegations. It is unclear what the nature of the meeting was.
In July, amaBhungane and Scorpio reported that billions were syphoned off of a Transnet contract to supply locomotives, to the offshore accounts of the Guptas and associates. A subsidiary of China South Rail was reportedly awarded the lion's share of a massive contract to supply 359 of 1064 locomotives to Transnet in March 2014. A Gupta-linked company was reportedly paid to ensure that the Chinese were awarded the contract. Its fee was to be about R3.8 billion.
Total kickbacks to the Gupta associates and friends allegedly amounted to over R5 billion, amaBhungane and Scorpio revealed.
Late on Thursday night, the Chinese Embassy told News24 that it could not confirm or deny Jianhua's claim, but said the Chinese government requires its companies to work according to the law.
Embassy spokesperson embassy Yu Yong told News24:
"The Chinese Embassy can confidently assure the South African public that the Chinese government strictly requires Chinese companies to operate in accordance with the law of hosting countries, including that of South Africa. The Chinese government does not protect companies that are involved in questionable or illegal activities."
On Monday, Transnet announced a group-wide investigation into its contracts, including the China South Rail tender, according to IOL.