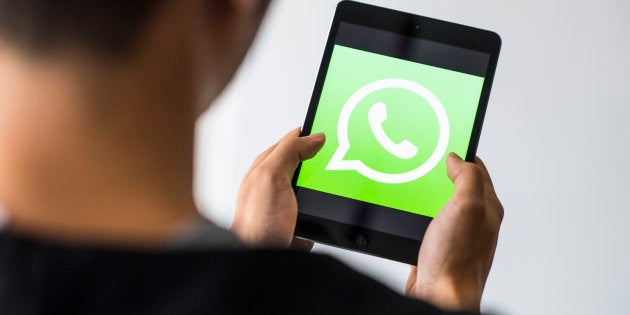 Two female students who used a racial slur on a video posted accidentally to a WhatsApp group have been suspended from the University of Pretoria (UP), the university said on Friday.
In a short video which surfaced on social media on Friday morning, one of the students can be seen shouting into a camera that "a f*****g k****r stole my phone".
A second student then adds "did you hear that, a f*****g k****r stole her phone" to which the first student responds: "I am so f*****g dumb, f*****g k*****s."
The video appears to have been taken at a nightclub, and the students appear to be inebriated, with loud music playing in the background.
UP spokesperson, Rikus Delport said in a statement that an investigation into the matter was underway.
"The University of Pretoria strongly condemns the use of such derogatory and racist language," he said.
The students are not clearly identifiable in the videos, but screenshots of a Physiotherapy WhatsApp group were also shared on social media identifying the students.
It appears that one of the suspended students accidentally shared the video on the WhatsApp group at 23:00 at night.
She wrote: "Sorry guys please ignore – it is a girl I am helping.
"So sorry, I do apologize from the bottom of my heart if it upset you, it's not my opinion at all."
After fellow students expressed their disgust with the video, the student wrote "I am so sorry, please forgive me. We are all students and have made mistakes and this is an awful one on my part."
"I understand if you hate me and never want to speak to me again."
It appears that the two students have deactivated their Facebook and Instagram profiles since the videos were released.
On social media, South Africans expressed their outrage over the video.
@leea_mash tweeted ": A drunken man's words are a sober man's thoughts. Don't be fooled."
@dj_gfingaz said "White people don't like blacks. Don't be fooled when they smile at u[sic], [because] when they are with their own kind this is [how] they talk."
Some users called on Police Minister Fikile Mbalula to criminalise racism.
On Facebook, user Mmabi Marcus Nyama called on minority rights organisation AfriForum to take the students to court, as they have done with an SRC member on the campus.
Ndumiso Nkosingiphile Chili said UP is a "playground of the racists of note".