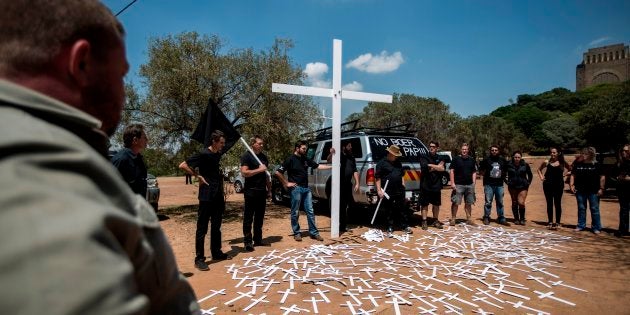 Farming communities throughout South Africa took to the streets on Monday to raise awareness about farm attacks and killings in a mass protest gathering dubbed "Black Monday".
A group under the banner "Genoeg is Genoeg" (enough is enough) organised the demonstration on social media following the murder of Klapmuts farmer Joubert Conradie.
But during the protest, images of some participants waving the apartheid-era South African flag started to circulate on social media, causing quite an uproar.
While there were claims that some of the images were old and were being repurposed to create "fake news", the issue of the apartheid flag still evoked emotional responses.
Some of the protesters also decided to sing the "Die Stem" -- South Africa's old national anthem.
Want to join the conversation? Have a look at HuffPost Poll and give your view on the apartheid flag:
**Update: This story has been modified from its original version in which social media posts containing incorrect images (not taken on 'Black Monday') were included.