Theresa May has released a new code of conduct for Conservative Party representatives, including MPs, drawn up in the wake of the recent series of allegations of sexual harassment at Westminster.
As part of the code, the Conservatives are immediately adopting a new complaints procedure with a new hotline for reporting potential breaches and a more detailed process for investigation by a panel, which will for the first time include an independent member.
In a letter to Commons Speaker John Bercow, Mrs May said the Government and her party believe there should be "a common, transparent, independent grievance procedure for all those working in Parliament who wish to raise concerns which provides clarity and certainty about how their concerns will be dealt with, and the support they will receive".
The Prime Minister is due to meet opposition party leaders including Jeremy Corbyn on Monday to discuss proposals to bring forward a new grievance system for Westminster.
The publication of the new code of conduct comes two days after Sir Michael Fallon quit as defence secretary after admitting his behaviour had "fallen below the high standards required".
Inquiries continue into allegations against First Secretary of State Damian Green and international trade minister Mark Garnier.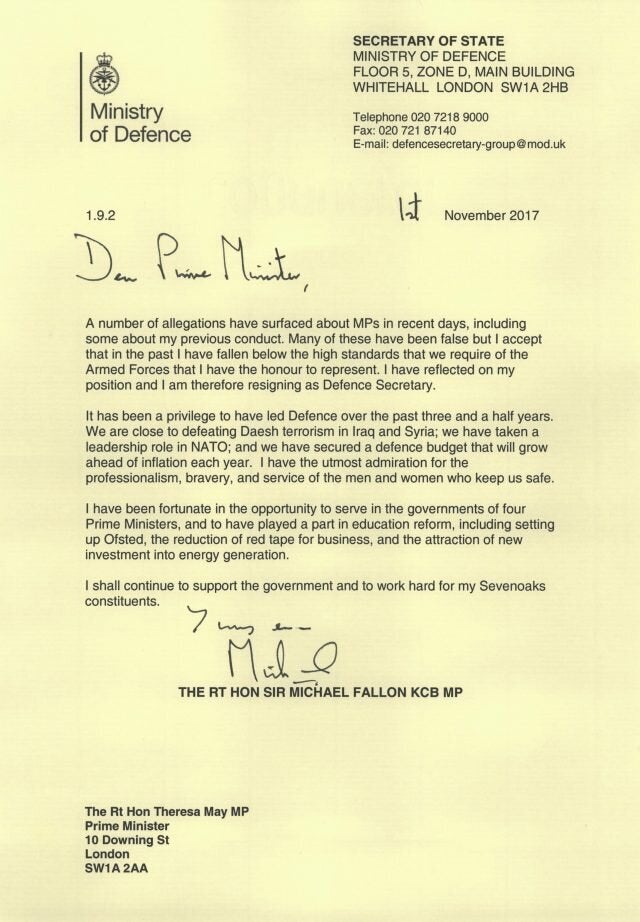 (Prime Minister's Office/PA)
In her letter, Mrs May said there was a "vital need to provide better support and protection for the thousands of staff working in Westminster and in constituency offices across the country".
She called on other leaders to help her deliver a "serious, swift, cross-party response" to the problem, which would allow complainants to take their concerns to a single body, regardless of the party of the alleged offender.
The Tory leader appeared to rebuff Mr Bercow's suggestion that policing MPs' behaviour should in the first instance be a responsibility for the political parties, pointing out that some MPs have no party affiliation – including the Speaker himself.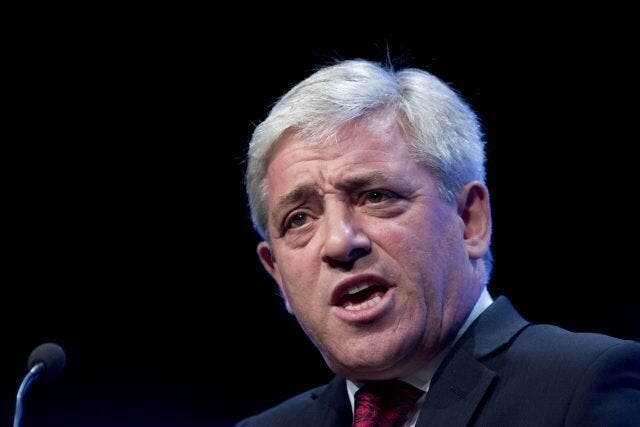 Commons Speaker John Bercow (Rick Findler/PA)
"It cannot be right when dealing with serious issues relating to behaviour in Parliament that vulnerable or concerned people are expected to navigate different grievance procedures according to political party," said Mrs May.
"Neither can it be right that such difficult issues themselves are dealt with on a party political basis, or that no support should be provided for those with no political or party affiliation.
"The House of Commons includes Members of Parliament who are not affiliated to any party – those who have been elected as an independent, those who have left the party under whose label they were elected, and indeed you as Speaker."
The new Conservative code of conduct is due to be formally adopted at a meeting of the party's board at the end of November.
It will apply to representatives including MPs, MEPs, peers, members of the Scottish Parliament, Welsh Assembly and Greater London Assembly, Police and Crime Commissioners, elected mayors, councillors and officials.