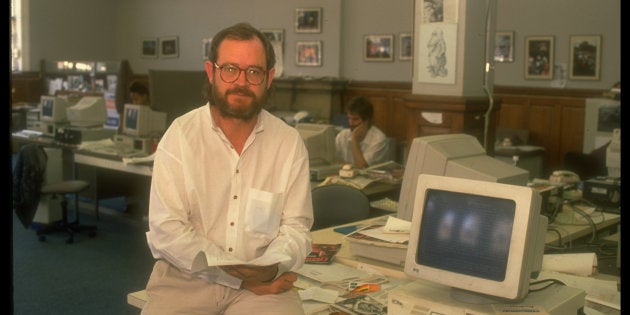 The Zuma-era spooks have learnt all the nasty tricks from the apartheid spooks.
The State Security Agency (SSA) on Friday sent a "cease and desist" letter to the author of "The President's Keepers", Jacques Pauw, and his publishers. They want the book withdrawn, otherwise they'll go to court for an interdict, they say.
Well, if they do get an interdict some time next week, some 30,000 books will have been sold already. And has SSA not heard of social media? The contents of this book will be distributed like wildfire on social media if the SSA were successful in stopping further distribution.
The horse has not only bolted, it has run around the racecourse many times. This genie is truly out of the bottle.
SSA states in its letter: "As our client is constitutionally mandated to ensure the security of the State and protect the identity of its members and agents, it has a duty to act in instances where such security is breached either by disclosure of its legitimate operational methods, classified documents, as well as the identity of its agents."
In the very early 1990s the then-head of national security, Niel Barnard, had me criminally charged using similar legislation. The newspaper I edited at the time (and at which Pauw was the deputy editor), "Vrye Weekblad", had exposed an academic who used his position to spy for National Intelligence. The case was heard in camera, Barnard personally testified against me, and I was given a massive fine and a long suspended jail sentence.
It was pure intimidation, aimed at warning the media to steer away from writing about national security matters. The state has unlimited resources to fund endless and expensive legal action, was the message.
This kind of "legal" intimidation by the state was used often against "Vrye Weekblad" and the other "alternative" newspapers of the time, "Weekly Mail" and "New Nation". Between 1989 and 1992, I spent more time in court than in the newsroom, and my legal bills were higher than the newspaper's printing and salary bills.
The effect of this kind of legal bullying is that it makes journalists (and their editors and the media owners) nervous about digging into the government and its agencies' dirty business, because it could mean many expensive days in court. The same applies, of course, to book publishers.
It is one of the most important books published in South Africa since 1994. It does not merely suggest wrongdoings, it proves them.
In "The President's Keepers", Pauw not only exposes SSA's role in discrediting the legitimate special investigations unit at SARS so it could be disbanded –– and its investigations into Jacob Zuma, his sons and his friends stopped –– he also writes about the shady history of the new head of SSA, Arthur Fraser.
Fraser was one of the creators of a parallel intelligence structure, the Principal Agents Network (PAN). It did little more than spend many hundreds of millions of rand -- like 293 vehicles for 73 agents -- making many people very wealthy. The network was closed down and Fraser left SSA, but then he was miraculously appointed director-general of SSA by minister David Mahlobo in 2013. Fraser was untouchable; most likely because he had a hand in the dropping of criminal charges against Zuma.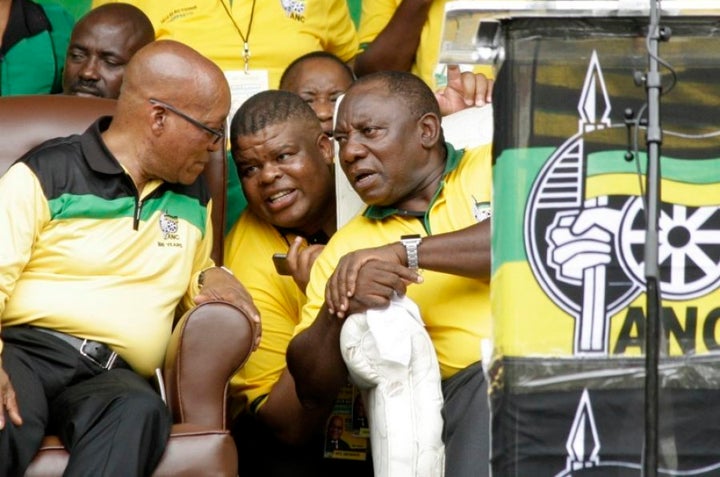 Pauw writes at the end of his report on Fraser and SSA: "The SSA will argue that I have jeopardised national security and endangered the lives of agents. This, of course, is nonsense. I have not revealed any state secrets and have not endangered any operations that are genuinely in the interest of national security."
Credit should go to NB Publishers for publishing Pauw's book -- and to Pauw for writing it -- despite the obvious risks.
It is one of the most important books published in South Africa since 1994. It does not merely suggest wrongdoings, it proves them. It is an arsenal of smoking guns. It is exactly what we needed in 2017, to shift from allegations to action.
This book simply had to be published.
I find it interesting that SSA, rather than Jacob Zuma himself or any of the many corrupt people nailed in the book, was the first to try to stop the book. Could they also be hoping for a court case heard in camera, so the citizens won't know what was said? If, that is, they are serious about getting an interdict, and are not simply flexing their muscles.