Suspended Labour MP Kelvin Hopkins has "absolutely and categorically" denied allegations of inappropriate conduct made by party activist Ava Etemadzadeh.
Ms Etemadzadeh's claims that the MP sent her suggestive texts and acted inappropriately are being investigated by Labour.
In a separate development, Labour has launched an inquiry into an allegation Norwich South MP Clive Lewis groped a woman at the party's annual conference.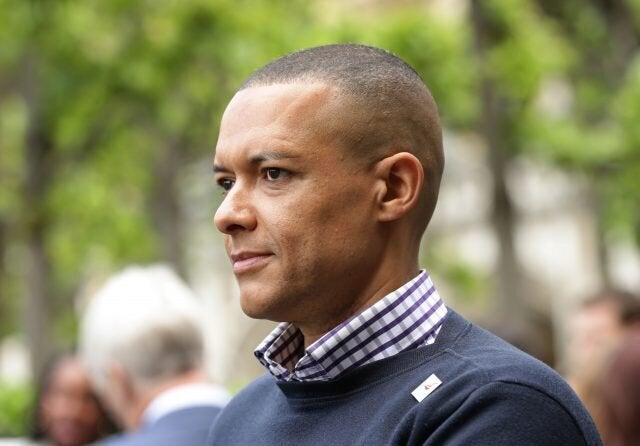 Mr Lewis, who has denied the claim, is alleged by the woman to have hugged her and given her backside "a big squeeze" at a conference event, it has been reported.
The MP told the BBC: "I know how I roll. I don't squeeze women's buttocks. They are lying or they are wrong."
A party spokeswoman said: "The Labour Party is investigating a formal complaint made today against Clive Lewis."
With Westminster being rocked by a spate of sexual harassment claims in recent weeks, Prime Minister Theresa May has released a new code of conduct for Conservative Party representatives.
And Labour said it would appoint an independent specialist organisation to offer support and advice to anyone affected by sexual harassment in the party.
In a statement issued by his solicitors, Mr Hopkins denied claims he acted inappropriately towards Ms Etemadzadeh following a Labour student event.
The MP said: "I absolutely and categorically deny that I in any way engaged in any such inappropriate conduct. I simply put an arm around her shoulder to give her a brief, slight hug just before getting in to my car.
"I did not hold her tight. I did not rub any part of my body, let alone my crotch, against Ava. She waved me off as I drove away and did not say anything whatsoever to suggest that anything had occurred that upset her let alone revolted her."
Mr Hopkins claims that Ms Etemadzadeh sent him a text later that evening saying: "Thank you so much Kelvin for coming tonight!! We had a fantastic time. My members loved you! 🙂 You're a star! x Ava"
Referring to claims made by Ms Etemadzadeh after a meeting with the MP in the Commons, Mr Hopkins said: "It is reported in the press that at that meeting I asked questions about her personal life and that I made her uncomfortable with a suggestion that I would have liked to take her to my office if it were empty.
"I have no recollection whatsoever of such conversations."
The MP claims that Ms Etemadzadeh sent him a text after that meeting saying: "Thank you, Kelvin for today. It was lovely meeting you! 🙂 xx"
Mr Hopkins has confirmed he did send Ms Etemadzadeh a text which referred to her as "charming and sweet matured" and stated "a nice young man would be lucky to have you as a girlfriend and lover… Were I to be young… but I am not…"
The MP claims Ms Etemadzadeh sent him a text saying: "Oh thank you Kelvin for such kind words. I was ill last week for a couple of days and also I had run for NUS delegate – they announced the results and I got elected with the highest number of votes!! So sorry if I couldn't speak to you last week x"