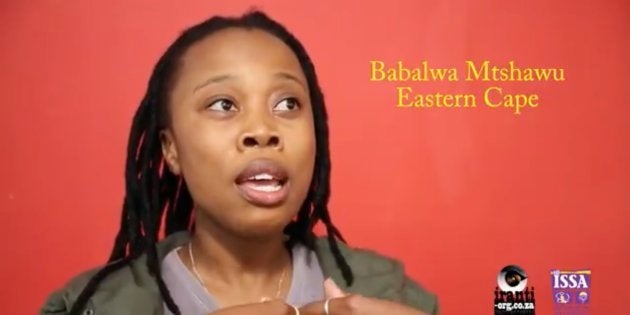 November 8 is International Intersex Solidarity Day -- a worldwide show of support for people born outside of the gender-binary. But do you know what it means to be intersex -- the 'I' in LGBTQI?
Queer rights organisation Iranti worked with Intersex South Africa (ISSA), a newly reopened organisation advocating for the rights of intersex persons, to look at what it means to be born intersex in South Africa.
They explain that intersex people may have any of a range of variations in genitals, gonads, chromosomes or hormone levels. This natural variation often results in nonconsensual surgery on intersex newborns, infanticide or lifelong stigma. Representatives from ISSA therefore speak out here about their experiences and hopes for the future of intersex people in South Africa.
"We have been wanting to tackle the issue of intersex awareness since the passing of Sally Gross -- the founder of ISSA, and activist who really put intersex issues on the agenda," Jabu Perreira told HuffPost on Thursday.
"She wanted to make the LGBTQI community, and wider society, understand that intersex people suffer discrimination based on sex variations, and sexual charactaristics. So, with her passing, we decided that we had to reignite the existence of ISSA, and to stand with the rights of intersex people in South Africa," Perreira adds.
South African medical groups are still in the dark about many of the at-time life-threatening situations facing intersex people in the country.
"In South Africa, doctors are still claiming that they have the right to perform surgeries on intersex children, often without the permission of their parents, and destroying the bodies of children," Perreira explains.
"It's hard to believe, but in the curriculum of local medical schools there is still no education about how doctors can assist parents of children who are born intersex, So, parents and doctors have no information about the surgeries they are doing to 'correct' these nonexistent binaries. Intersex children do not require surgeries, particularly at birth.
The discussion needs to go beyond the same intersex conversations people are having, he says.
"We know the prominent cases such as Caster Semenya, but intersex health needs a world of information, and this day is about that."
Watch the video below to learn more about this important issue.