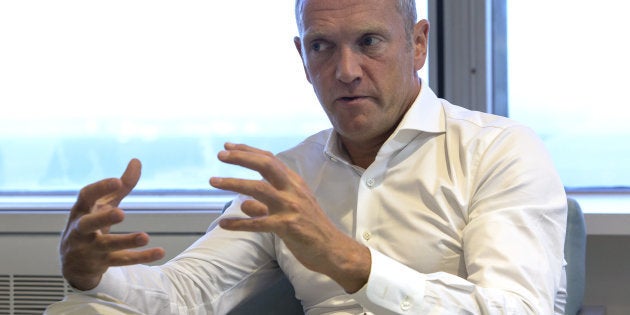 Naspers, parent company of MultiChoice, says it is up to MultiChoice to investigate allegations against it. These allegations include that the pay-TV company manipulated deals to benefit Gupta-linked companies and the previous SABC board to sway government policy in its favour.
Business Day reported that the minutes of a 2013 meeting between SABC executives and MultiChoice shows that MultiChoice tried to use a R500-million payment for an SABC news channel to secure influence over government's policy on encryption.
There are also allegations that MultiChoice had a similar modus operandi with ANN7.
The 2013 minutes reportedly reveal that former SABC CEO, Lulama Mokhobo, Ellen Tshabalala, Hlaudi Motsoeneng, Jimi Matthews and MultiChoice CEO Imtiaz Patel were present.
Patel reportedly said, "... often in finding each other you need an excuse. Ok, so the excuse is the proposal we put on the table." He said MultiChoice needed to provide its board with an excuse as to why it would pay the SABC R100-million a year. This would be the news channel and the SABC archives.
Motsoeneng reportedly told Patel that the encryption issue was no longer a problem.
"Let me start by saying that we take it seriously. To give you context, and if you look at our results, you will see that we operate many, many businesses in more than 100 countries around the world. And MultiChoice is one of them. These operating companies often have partners and other shareholders and we need to respect the autonomy of these operating companies.
"So, in this case, you have a number of allegations around issues in MultiChoice -- and the responsibility for dealing with those lies very clearly with the MultiChoice board. They have to deal with the matter and have to strictly follow their governance procedures, and we from a group point of view will verify that the MultiChoice board has addressed these issues appropriately," Van Dijk reportedly said.
Van Dijk was asked whether the allegations were discussed by Naspers' board. He said this was confidential, and said the MultiChoice board was the appropriate body to answer questions.
He said that Naspers would decide what next steps to take if it was not satisfied with MultiChoice's handling of the matter.
ANC MP Yunus Carrim, who was communications minister for a stint before being replaced by Faith Muthambi, told Business Day that Naspers and MultiChoice "waged a ferocious campaign" against Cabinet's position on encryption.
Meanwhile, eNCA reported that the new SABC board has distanced itself from the allegations.
In a statement, the SABC board reportedly said, "The MultiChoice agreement was first brought to Parliament's attention during the ad hoc committee's inquiry into the SABC last year and, like the 2017 interim board before us, the SABC board and management will continue to cooperate with any investigation into the alleged wrongdoing that led up to the signing of the MultiChoice agreement."