MPs are demanding an explanation from white goods manufacturer Whirlpool as to why it has ended a product replacement scheme for tumble dryers despite more than one million defective machines remaining in UK households.
Rachel Reeves, the chairwoman of the Commons Business, Energy and Industrial Strategy Committee, accused the US firm of "falling significantly short of their responsibilities" amid continuing concerns about the safety of the dryers.
In a letter to Whirlpool UK's head of communications Ian Moverley, she demanded to know why he failed to mention the replacement scheme was closing when he gave evidence to the committee in October.
Last month a coroner called on Whirlpool to take action to prevent future deaths after an electrical fault in the door of one of its dryers was blamed for a fire which killed two men in a flat in Llanrwst, North Wales, in October 2014.
Whirlpool, which makes Hotpoint, Indesit and Creda machines, had previously identified a fire risk with two models of tumble dryers manufactured between 2004 and 2015.
The company initially advised consumers the machines were safe to use with precautions while awaiting repair before stating in February that the dryers should be unplugged until the repairs were done.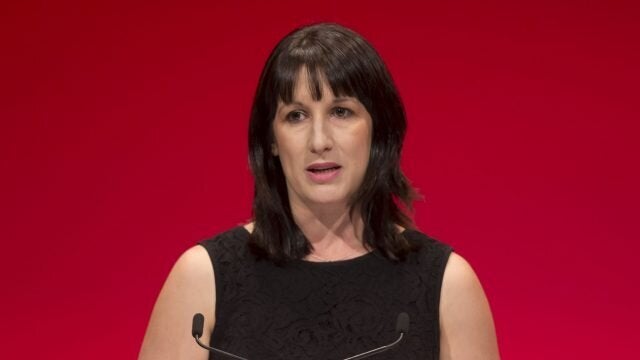 Rachel Reeves is chairwoman of the Commons Business, Energy and Industrial Strategy Committee
Consumers with faulty machines were given the choice of upgrading their product for a small cost rather than waiting for the modification.
However, in her letter to Mr Moverley, Ms Reeves said the company appeared to have decided to end the replacement scheme in October due to a "fall in demand".
"Why did you not mention this when you gave evidence to the committee at the end of October?" she wrote.
"Please can you explain why you decided to end this scheme when there are one million defective tumble dryers still being used in households across the UK?"
Ms Reeves said: "For Whirlpool to stop their replacement scheme of their tumble dryers due to a 'fall in demand' while one million customers still have these faulty appliances in their homes suggests a company falling significantly short of their responsibilities to consumer safety."
Related