One inmate has been injured during a disturbance at a prison in Kent.
Specialist riot-trained "Tornado" squad officers were called to the incident involving a small number of prisoners in one wing of HMP Swaleside on the Isle of Sheppey.
One prisoner suffered a minor self-inflicted injury and had to be taken to hospital, the Prison Service said.
A spokesman said: "Specially trained prison staff successfully resolved an incident at HMP Swaleside on December 3.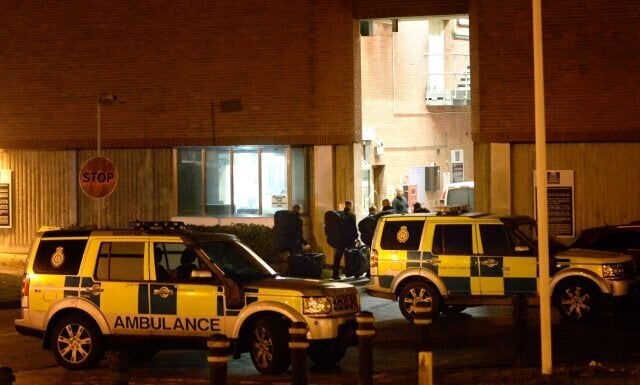 Police at the prison a year ago when about 60 inmates seized control of part of a wing (PA)
"We do not tolerate violence in our prisons and are clear that those responsible will be referred to the police and could spend longer behind bars."
He said there was no risk to the public during the trouble.
Almost exactly one year ago at the same prison about 60 inmates seized control of part of a wing, lighting fires during the unrest.
An inspection report earlier that year described the prison as "dangerous", with levels of violence "far too high" and many of the incidents serious.
HM Inspectorate of Prisons also said the use of force was high, while the segregation unit was described as "filthy".
Related