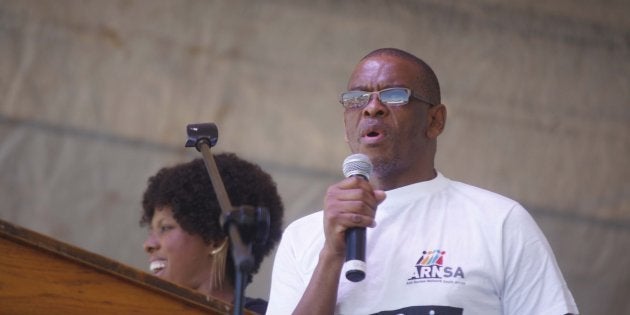 Free State premier Ace Magashule has been re-elected as ANC chairperson in that province, News24 reported. Magashule has been provincial chairperson for 23 years.
He reportedly received 209 nominations while his deputy, who boycotted the provincial conference, received 25 votes. Monyoni declined the nomination, meaning Magashule was effectively elected unopposed.
Mineral Resources Minister Mosebenzi Zwane was also re-elected as provincial premier.
The conference was delayed by a month as the High Court in Bloemfontein ruled that it could not go ahead until 29 branches had rerun their conferences.
The Free State is widely thought to be backing Nkosazana Dlamini-Zuma as president of the ANC at the upcoming national elective conference, but on Monday, Magashule called for a compromise between Dlamini-Zuma and Deputy President Cyril Ramaphosa.
According to Eyewitness News (EWN), Magashule said the nine ANC chairpersons wanted the two candidates to avoid a bruising contest.
"Persuade one another and find a common position and when we go to national conference, we'll engage other provinces," he reportedly said.
Magashule told delegates they should not be afraid of "white people making noise", News24 reported.
He told delegates at the weekend, "Our dignity is back, black man! Your dignity is back, don't reverse the gains of the revolution. There is an intention to reverse all the things we have done."
But Magashule's victory does not mean the province's legal woes are over. Monyoni has promised to seek a court order preventing the province from attending the national conference over voting irregularities.