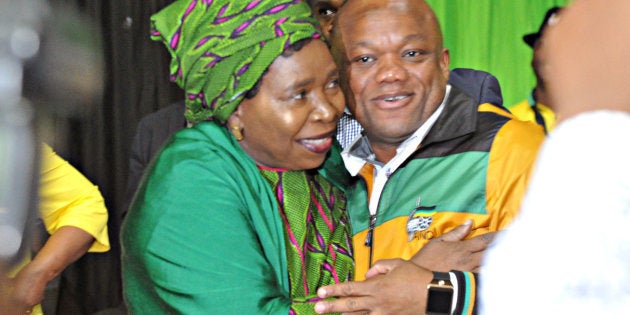 The road to the ANC presidency is a bumpy and uncertain one.
There are several key individuals who could still influence the outcome. These are the game-changers.
HuffPost SA is publishing a series of articles looking at who these game-changers are and what influence they could potentially yield over the presidential election. The second of these is Sihle Zikalala.
One of President Jacob Zuma's staunchest of supporters and his strongman in consolidating KZN behind his preferred candidate, Nkosazana Dlamini-Zuma, Zikalala is a force to be reckoned with in the province and will play a key role in the race to ANC presidency.
Zikalala, the ANC chairperson in the province and MEC for economic development, tourism and environmental affairs, has emerged as a general in Zuma's political army in KZN, responsible for strengthening the party's support for the president and his faction while evicting his detractors.
He became a key player in Dlamini-Zuma's KZN campaign, his influence over branches in the province being one of the reasons the presidential hopeful was able to pull off an overwhelming victory (454 nominations as compared to Ramaphosa's 191) during the provincial general council meeting earlier this month.
He is an outspoken Zuma loyalist, recently criticizing Deputy President Cyril Ramaphosa and ANC treasurer general Zweli Mkhize, both of whom are in the running for the ANC's top spot.
But Zikalala's rule over KZN has been marred with controversy. He was elected under a cloud of suspicion in 2015, with allegations that the congress which elected Zikalala and his provincial executive committee was irregular. That came back to bite the Zuma faction earlier this year when the Pietermaritzburg High Court ruled in favour of Ramaphosa supporters and declared the congress unlawful and void.
But Zikalala is at the forefront of appealing the court order, his close relationship with the so-called premier league too valuable a link to lose so close to the national conference.
Sources in KZN said after the province's PGC, Zikalala has been hard at work trying to recover some of the branches lost to the Ramaphosa camp. His work will surely not go unnoticed by the Zuma faction.