A senior Iranian MP has accused Foreign Secretary Boris Johnson of seeking the release of "two British spies" during his visit to the country.
Hossein Naqavi Hosseini, spokesman for the Tehran parliament's national security and foreign policy commission, described Mr Johnson's request as "irrational".
His intervention appears to be a further setback to hopes of securing the release of imprisoned Briton Nazanin Zaghari-Ratcilffe, who has been held for 20 months.
Following his talks in the Iranian capital at the weekend, Mr Johnson said he had "worthwhile" discussions concerning Mrs Zaghari-Ratcliffe and other British-Iranian dual nationals being held there.
While he said he did not want to raise false hopes, he believed his messages had been received and understood by Iranian officials.
Mr Naqavi Hosseini was quoted by the Iranian Tasnim news agency as saying: "One of the problems that we face in receiving European delegations is that they make irrational requests from the Iranian side."
He did not say who his comments referred to, but added that if the matter was raised with the commission it would oppose the release of the individuals concerned.
The Foreign Office declined to comment on his remarks.
Mrs Zaghari-Ratcliffe's husband said earlier that she was "much more hopeful" she would be be released following Mr Johnson's visit.
Richard Ratcliffe said his wife was "more upbeat" in phone calls over the last two days and the "basics" of Mr Johnson's intervention "can only help".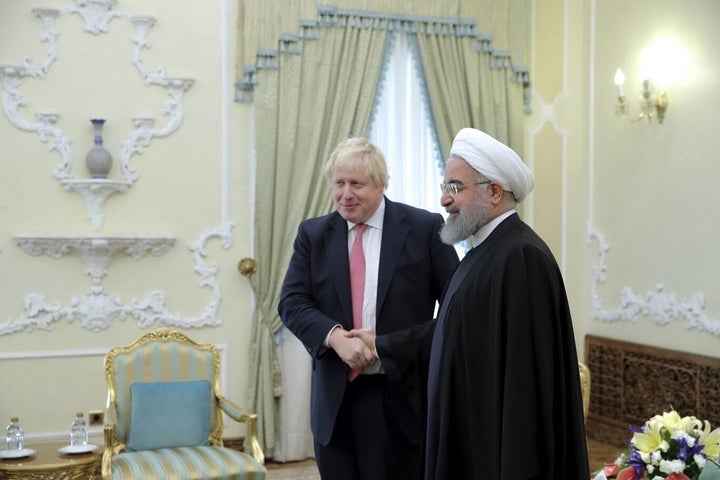 Iranian President Hassan Rouhani greets Boris Johnson at the start of their meeting in Tehran (Iranian Presidency Office via AP)
Mr Ratcliffe said he met the Foreign Secretary on Monday, adding Mr Johnson was "cautious" and "didn't want to get my hopes up that it was all going to be done in the next three or four days".
But he highlighted comments by Iran's foreign ministry, saying it would raise the case with the judiciary "out of humanitarian concerns" and the Tehran revolutionary court, which he said described reports of a new set of charges against his wife as a "mistake by Western media".
There had been suggestions Mrs Zaghari-Ratcliffe could be taken back to court on Sunday following threats to increase her sentence by five years after a gaffe by Mr Johnson, who incorrectly told a parliamentary committee she had been in Iran to train journalists.
The case was postponed after Mr Johnson's visit.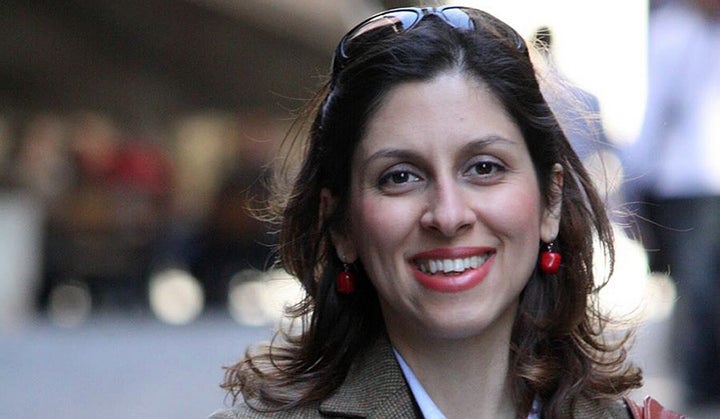 Mrs Zaghari-Ratcliffe was detained in 2016 (Family handout/PA)
Mr Ratcliffe said his wife was also allowed an extra phone call on Monday, and that "reading the tea leaves", he still hoped she could return home by Christmas.
He told BBC Radio 4's Today programme: "She was very upbeat, talked about how she'd been dreaming of being on that plane and it was just nice to hear that hope in her voice.
"I am sure the fact the Foreign Secretary went to Iran and raised her case and stressed the importance of the UK-Iranian relationship and there was progress on all sorts of things, I'm sure all of that together improves relations, and yeah, the basics of him being there and caring can only help."
Mother-of-one Mrs Zaghari-Ratcliffe was arrested in 2016 during a holiday visit to show her baby daughter Gabriella to her parents.
She is serving a five-year sentence over allegations, which she denies, of plotting to overthrow the Tehran government.