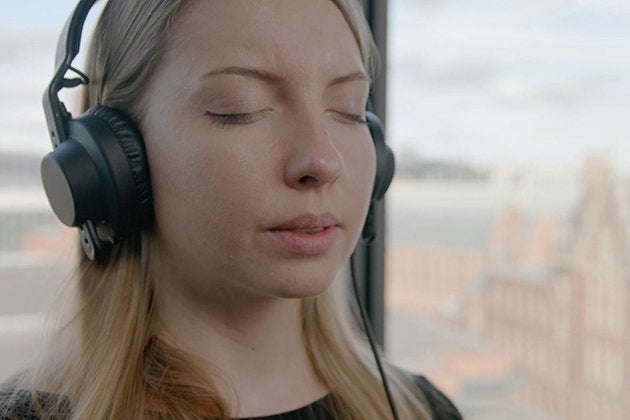 We can all recognise that there's a big difference between the focus of a well-trained athlete and the rest of us. But help could be at hand as a new study has shown how a simple mental technique can significantly close this gap.
Recently, we wrote about the exploratory experiment being conducted by Ford in collaboration with King's College London and tech partner UNIT9.
They set up an experiment using a combination of an EEG (electroencephalogram) headset and a virtual reality driving simulator, with the aim of analysing the ways in which performance might be improved by the mental preparation and mindfulness techniques employed by professional athletes.
Participants in the experiment included Ford racing drivers, specifically World Touring Car winner Andy Priaulx and World Rally Champion Sébastien Ogier, along with a group of regular people. The scientists explored the levels of mental focus in the subjects and how various techniques affected their performance.
To see how much of an impact mental preparation had on performance, two core mental training exercises were put to the test.
The first was a breathing meditation based on an ancient Tibetan exercise. Subjects would be encouraged to relax, then perform a series of controlled breaths before holding their breath for as long as comfortable. The process was repeated a few times and followed by a long rest recovery period
The second was a visualisation technique based on a practice common to athletes of creating mental pictures of their success to help them prepare and maintain confidence in their performance. In this case, the exercise was a simple guided meditation that went through track turns, curves and key visual cues.
While competitive athletes already use these mental tools to maintain focus and up their game, the study aimed to actually measure the impact of these simple exercises with the goal of transferring these high-performance insights to our everyday lives.
The study is complete and the results are in. First up, and perhaps unsurprisingly, is the fact that the professional racing drivers' brains performed 40 per cent better in terms of focused attention compared to regular participants in the group. While driving, they were always 'on' or 'in the zone', having trained their minds to react to incredibly subtle sensory signals, usually without even consciously thinking about it.
But, things start to get really interesting when we look at the difference between the regular people who made mental preparations prior to driving versus those who didn't. Using what they call an "EEG attention level marker", the scientists were able to track and measure the participants' concentration while driving at speed – essentially their ability to stay focused.
Dr Elias Mouchlianitis of the Institute of Psychiatry, Psychology & Neuroscience, King's College London, said: "The interesting thing we found was that when normal people performed some simple mental exercises, they were also able to reach this higher level of performance."
What the results reveal is that a mere 10-minute mental preparation can significantly improve focus, and with it performance.
"Simple breathing and meditation exercises, plus a visualisation technique that uses keywords to describe the task ahead, saw normal drivers improve their focus and performance by as much as 50 per cent," explained Dr Mouchlianitis.
The breathing meditation proved a little more effective than the visualisation technique, but professional athletes and racing drivers use a combination of both to maximise their potential.
It's clear that in this digital age, where we're constantly bombarded by texts, emails, social media and advertisers (and that's before we even get to family, friends and work colleagues vying for our attention), finding the headspace to get on with the task in hand will prove to be an invaluable asset.
"Nowadays there's a lot more cognitive stress than there used to be because there are a lot more distractions," explains Dr Rita de Oliveira, a sport psychologist. "We've seen through this study that mental training can reinforce the neural connections that are used in driving performance. This has interesting applications for everyday life."
By giving up just 10 minutes of our time to mentally prepare for the tasks ahead, we will be able to perform those tasks more effectively and efficiently, saving time in the long run and doing a better job of them too. Moreover, in situations involving high levels of stress, like a work presentation or interview, techniques can help reduce that stress, which is going to be better for our health and our relationships with those around us.