Imprisoned Briton Nazanin Zaghari-Ratcliffe is "much more hopeful" she will be released from jail in Iran following Foreign Secretary Boris Johnson's visit to the country, her husband has said.
Richard Ratcliffe said his wife was "more upbeat" in phone calls over the last two days and said the "basics" of Mr Johnson's weekend visit to Tehran, showing he cares, "can only help".
Mr Ratcliffe said he met the Foreign Secretary on Monday, who was "cautious" and "didn't want to get my hopes up that it was all going to be done in the next three or four days".
But he highlighted comments by Iran's foreign ministry, saying it would raise the case with the judiciary "out of humanitarian concerns" and the Tehran revolutionary court, which he said described reports of a new set of charges against his wife as a "mistake by Western media".
There had been suggestions Mrs Zaghari-Ratcliffe could be taken back to court on Sunday following threats to increase her sentence by five years after a gaffe by Mr Johnson, who incorrectly told a parliamentary committee that she had been in Iran to train journalists.
But the case was postponed in the wake of Mr Johnson's visit.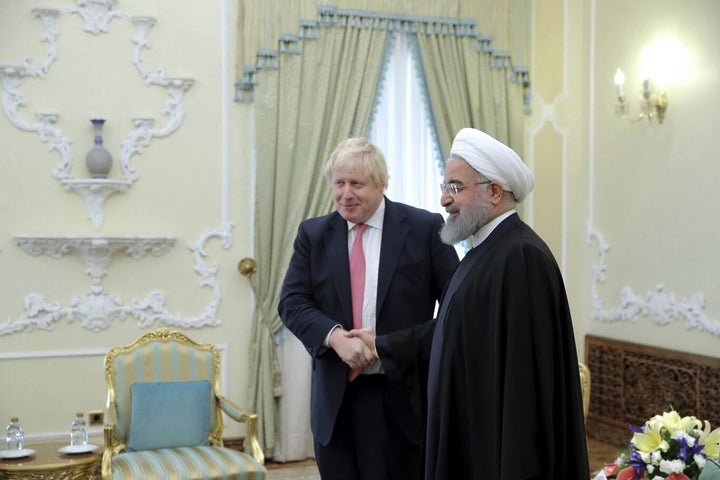 Iranian President Hassan Rouhani greets Boris Johnson at the start of their meeting in Tehran (Iranian Presidency Office via AP)
Mr Ratcliffe said his wife was also allowed an extra phone call on Monday, and that "reading the tea leaves" he still hoped she could return home by Christmas.
Discussing Monday's phone call, he told BBC Radio 4's Today programme: "She was very upbeat, talked about how she'd been dreaming of being on that plane and it was just nice to hear that hope in her voice."
He went on: "I spoke on Sunday (with her) and she hadn't had the court case so she was much more lifted from the fact that this really bad, ominous kind of sitting in front of the judge and all her interrogators hadn't happened, and then yesterday the positivity of being allowed another phone call, the media that was coming through in Iran, she was just more upbeat."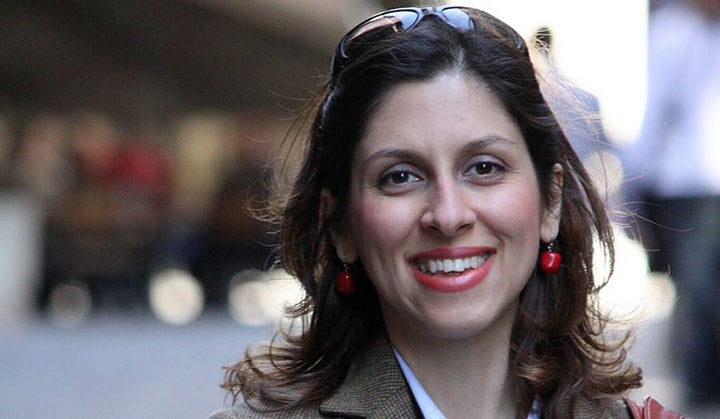 Mrs Zaghari-Ratcliffe was detained in 2016 (Family handout/PA)
Mr Ratcliffe added: "There's a range of diplomatic things going on that will all be making a difference.
"I am sure the fact the Foreign Secretary went to Iran and raised her case and stressed the importance of the UK-Iranian relationship and there was progress on all sorts of things, I'm sure all of that together improves relations, and yeah, the basics of him being there and caring can only help."
Mother-of-one Mrs Zaghari-Ratcliffe was arrested in 2016 during a holiday visit to show her baby daughter Gabriella to her parents.
She is currently serving a five-year sentence over allegations, which she denies, of plotting to overthrow the Tehran government.