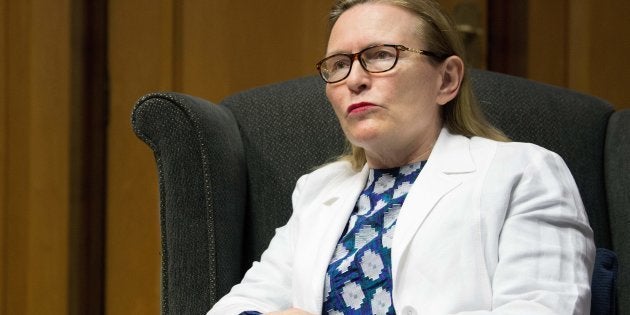 Both billionaire businessman Johann Rupert and Western Cape Premier Helen Zille on Tuesday dismissed as fake an email purportedly sent by Rupert to Zille ahead of the ANC's national conference.
A screenshot of what appears to be an email from jorup50@gmail.com to hzille01@gmail.com, dated December 11 was tweeted by one @MusiAmos1.
I am sure you'd agree that the last few weeks haven't been half as tumultuous as this week is going to be. Finally, things are shaping up the way we want them, but we must keep the momentum.
The conference is just around the corner and given the amount riding on its outcome, we must make sure that our boy wins. None of us can afford a contrary result.
His win will ensure that the blacks and their economy remain under our control.
We need to quickly recoup our recent losses by making each one of them pay for the resistance against our empire and prove, once and for all, that we're the real masters and them slaves!
Can't let our future generations down, can we?
Can you please update me on the status at your end? The pressure on Multichoice and Steinhoff needs to be relieved and the situation diffused. Need your assistance for the same. We must back our brothers up.
Please speed the things up, as this is 'our' number one priority.
What else could be half as important anyway?"
The email is signed, "Best, JR".
Rupert denied that the account from which the email was sent was his. He also said he never signs emails "JR".
He called the email "more Bell Pottinger-type misinformation by the NDZ [Nkosazana Dlamini-Zuma] campaign", and said who ever had sent it "must think South Africans are stupid".
Zille told News24 she had never seen the email before and had never had any email correspondence with Rupert. She called it "ham-fisted, obvious fake news".
On Twitter, she responded: "The purpose is to insinuate that Johan (sic) Rupert and I are trying to influence the outcome of the ANC electoral conference, which is rubbish. The #GuptsBots reckon if delegates think we back CR, they will vote NDZ. I have personally never had email correspondence with Rupert."